Binary options trading is fast-becoming a legitimate option for many Bitcoin owners who want to grow their investment. It is good news for them that TradoLogic is integrating the latest in financial technology into its platforms. Their latest acquisition is BitRush's ANOON Blockchain Payments System. This will be a great addition to TradoLogic platforms everywhere.
Investors in binary options
To understand how this change can affect Bitcoin traders, here is a bit of background on those involved. First, there is TradoLogic. One of the biggest platform providers for binary options trading sites, they provide the software infrastructure that lets these sites operate.
Some of these sites include the biggest names in the industry like Beast Options and binary888.com. The company gives them a frontend that will give a trading site a slick interface for either web-based trading or mobile trading. The frontend is entirely customizable, with unique skins and trading options being determined by the operator.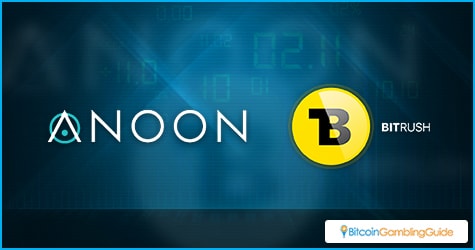 TradoLogic also provides a robust backend system, which allows for complete control on the inner aspects of a site's operation like its billing system and affiliate network. With easy access to all of the essentials, any trading site operator would be able to seamlessly operate the site. Both front end and back end can be easily integrated thanks to TradoLogic's effective API and the company is always easy to contact for any help.
With its popular and effective products and services, TradoLogic has earned a lot of awards over the years. This includes Binary Solution of the Year (B2B Awards EGR 2015), Best Binary Option Services Provider 2014 (Forex Magnates), Best Binary Options Provider (CIOT 2013), and Best Binary Option Provider South-East Asia (IAIR Awards Hong Kong 2014).
TradoLogic's partner in the deal, BitRush will be providing new technology for TradoLogic to use. While BitRush is also active in advertising and gaming, the jewel in its crown is the ANOON payment system.
Originally called P2Nex, the ANOON payment system was developed as a blockchain solution for secure payments. Using SHA-512 encryption and cold storage facilities, it ensures that processed payments are safe and legitimate. Additional features give it further flexibility, like PayPal functionality and gift card creation. Over 11,000 advertisers and 30,000 website publishers clear payments through the system.
What traders can expect
With the ANOON integration, TradoLogic site users are going to be benefiting a lot. When using the traditional payment system, there are a lot of hoops to jump through. This can be mostly laid at the feet of banking laws which are strict about online transfers to better fight against fraud and theft. Bitcoin and its blockchain allowed for faster transactions, but have been shown to be vulnerable in their own way to digital theft. ANOON allows for a compromise between security and speed.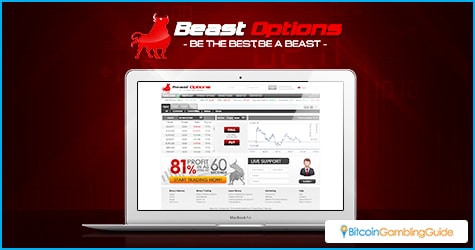 For binary options traders, this results in cheaper transaction fees and quick payment turn-around. Binary options trading often has a razor-sharp margin of profit, so lower fees will mean larger profits. Fast payments are also beneficial. With quick maturation times, binary options need quick responses to profit well. With more purchases or sales, traders can generate more revenue. It does not hurt that ANOON allows for both Bitcoin and fiat currency for trades.
This partnership can only mean good times ahead for binary options traders, especially with the optimistic performance and volatility of the Bitcoin price.