Online gambling sites have always suffered from the problem that they are always at the mercy of their payment processors. In the past, if a gambling site is to earn any money at all, it would need to have at least credit card payment system available. The problem with this is that it limited gambling sites to those operators who could afford to pay the fees. Cryptocurrency changed all of that and made small crypto dice gambling sites possible.
Bitcoin features make it ideal
One of the biggest aims of Bitcoin was to become a valid online currency. The main way to do that is to encourage widespread adoption. To facilitate this, Bitcoin allows for transactions with zero to minimal fees. It even allows simple integration into a dice gambling site.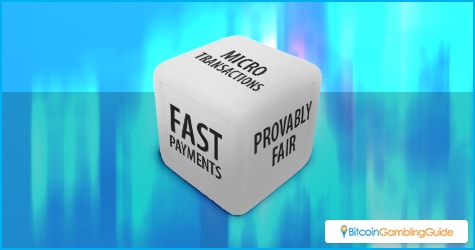 For transactions, people just have to send money to the site's Bitcoin address, while withdrawals are a simple matter of players giving their own address. The low fees also allow for microtransactions. Smaller and more frequent payments can be done without the fees becoming crippling.
Another feature that makes Bitcoin attractive to online dice gaming sites is that they need a way to provide fast transactions. Usual gambling site transactions via credit cards are usually slow. Deposits can be done in minutes, but withdrawals would take several days because of the banks making sure they are not being defrauded. Bitcoin transactions are done in a matter of hours or minutes.
Finally, Bitcoin can help online dice gambling sites with the problem of trust. Small sites do not have licenses or the backing of big companies. This makes them a bit untrustworthy to normal gamblers. However, Bitcoin can change that. The blockchain hash codes that it can generate make it an excellent way to come up with random number seeds. This can be used to prove that a dice site is fair when it comes to rolling the dice.
Dice game sites spreading
These useful Bitcoin features have made it possible for dice sites to spread quickly. SatoshiDice started the avalanche back in 2012. The allure of a gambling site that has simple gameplay and can be dependable made it a great success. Within weeks of its establishment, the site at one point became responsible for more Bitcoin transactions than all other uses of Bitcoin combined. A lot of people then decided to copy the formula, with varying levels of success.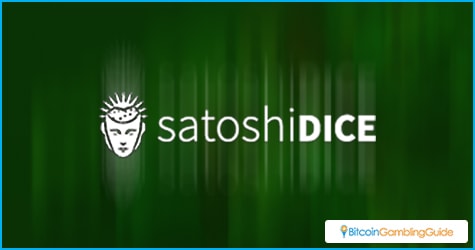 Although the initial rush is now over, Bitcoin dice sites are still going strong with their spread. There are still new dice sites popping up, each with their own variations of the basic dice game. Players can be sure that with Online dice's popularity, they will see more of them in the future.
And this is exactly what is happening at present. Cryptocurrencies other than Bitcoin are making their ways into the mainstream cryptocurrency betting scene. Dogecoin and Litecoin are some of the popular altcoins used to play online dice games. Moreover, with the release of Ethereum, this cryptocurrency have also begun trickling its way to join the crypto dice trend.
Making these dice games all the more popular is the players' chance of multiplying their bets even with just one to a few dice rolls.
With the distinct Bitcoin features and the strong relationship of the online dice games and Bitcoin, it becomes no wonder that to play dice online continues to be one of the top activities in the Bitcoin gambling niche.