Twitch has shocked the world last week, as the company announced the upcoming issuance of their own virtual currency. Stream+, as this new currency will be called, will be used on the game streaming platform. Moreover the company hopes to strike partnerships with game developers to use Stream+ within games as well. But how will it affect online gaming and gambling?
What Stream+ means for eSports and gambling
Specific details regarding Stream+ remain shrouded in mystery for now. We do know Twitch users will receive coins based on their viewing behavior, as Stream+ will be issued as a way to reward loyal platform users. However, it remains unclear as to how many coins users will earn, or even how many Stream+ tokens will be in circulation at any given time.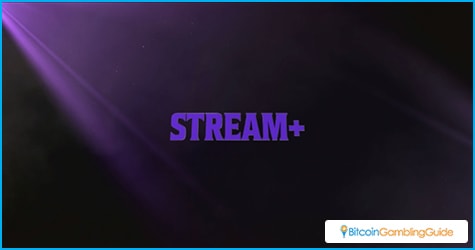 The decision is a smart one, though, as Twitch viewers get nothing in return for tuning in to streams. Access to special emotes and other privileges revolves around subscribing to particular channels. For the streamer, this is a great source of income, but they can hardly give anything back to "free" users. Stream+ may be able to fill this void, although it remains to be seen how the system will work precisely.
According to various sources, Stream+ tokens can be used to wager on the outcome of online games. For the eSports sector, this is great news, as they can attract a much larger global audience than ever before. This virtual currency can also be seen as an incentive to get people to watch and actively participate as a member of the community.
Betting on the outcome of eSports is very difficult right now, as not too many platforms support it. Bitcoin bettors have Nitrogen Sports at their disposal, as it is one of the few sites that deal with eSports betting right now. It wouldn't hurt to see other gambling platforms venture into the eSports space as well. With the League of Legends and World of Warcraft Championships going on, the time is now to get involved in Bitcoin eSports betting.
It looks like Twitch will want to corner this market, or at last control the gambling activity taking place based on its own streams. Twitch is the go-to place for gaming streams, despite competition from YouTube Red. Integrating a native virtual currency makes a lot of sense, even if the specifics remain vague for now.
So far, one game has been announced which will make use of Stream+. Amazon Game Studios, who own Twitch, will soon release their in-house developed multiplayer game called Breakaway. Breakaway is the first—and so far—only game that will support the new Twitch virtual currency. For now, no one knows to what lengths the currency can be used.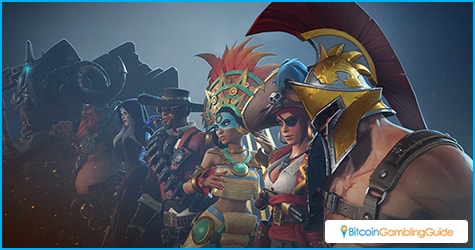 Determining the value of Stream+ is impossible
Perhaps the biggest question is whether or not Stream+ tokens will have a tangible value. It is possible these tokens will serve as a "fun" token, rather than having them worth a US dollar value. This also begs the question if users will be able to buy, sell, and trade Stream+ in the future. For now, there is no information regarding this possibility.
Assuming there will be no monetary gain from using Stream+ in gambling environment, it will not replace more traditional offerings anytime soon. Bitcoin and credit cards will remain a dominant factor in the eSports gambling space. Stream+ can be a fun addition to introduce more people to the concept, though. But until more details are made available, we can only speculate as to what its purpose will be.