May 18 will be a big day for many soccer fans. This is when Liverpool and Sevilla meet to decide who brings home the cup in the UEFA Europa League finals.
Slated to be held at St. Jakob Park, Switzerland's largest soccer stadium, this will be the match that determines who reigns supreme in this season's Europa League. It is technically the league's 45th season since it was first established, and this game brings together Sevilla, a clear favorite with four Europa League final wins under their belt, and Liverpool, which has three.
Whoever wins this match will have the right to face the winner of the other league under the UEFA banner, the UEFA Champions League. This could potentially be either Atletico Madrid or Real Madrid, since the two will also be facing off this May. The winner will also immediately be part of the 2016-2017 season of the Champions League.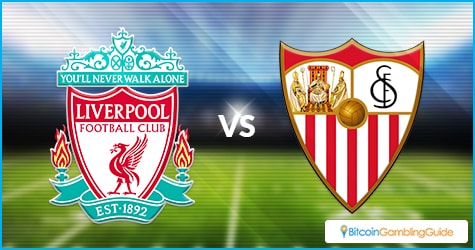 Liverpool and Sevilla go head to head
The finals game between Liverpool and Sevilla is looking to be an interesting matchup. One of the reasons is that the two teams have not ever been matched up since the league began. Liverpool has faced off against Spanish teams before and Sevilla has faced English teams, but the two have never gone head to head, which makes this a very curious match-up.
Taking a look at the two teams, this match has quite an epic flair to it. For one, Sevilla holds the title of most UEFA Europa League wins at four. Liverpool shares a joint second place with two Italian teams Milan's Internazionale and Turin's Juventus, with all of them having three wins. If Liverpool manages to beat Sevilla, then they can claim a joint first with the Spanish team.
This is going to be a tough match, though. Sevilla has been fighting in the Europa finals for the past three years in succession. Two of those years produced two wins in succession and if Sevilla wins this one, they will be the second team to have managed a three-year run ever since Bayern München in 1975. A win for Sevilla will also make Spain the best performing nation in the Europa League, with 10 wins compared to Italy.
Liverpool is no slouch, either. The team has fought 34 matches against Spanish teams in their long league career, with a record of 14 wins, 10 draws, and 10 losses as their current win-loss ratio. The team also has only suffered one loss this season, though their six wins and seven draws can be quite worrying.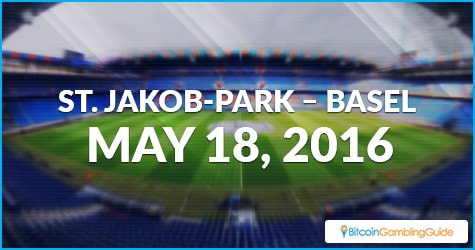 UEFA Europa League finals odds
A lot of sports betting institutions are taking out bets for this match-up. For Bitcoin sports bettors, there are several online sports betting sites that are open to take bets. The most popular choices to place sports bets in are VitalBet and Betcoin.ag. Betting on Nitrogen Sports is also a must, especially with its performance back during the 50th Super Bowl.
Looking at the odds being offered, Liverpool is the clear favorite at 2.41 odds, while Sevilla is being rated low at 3.14. This is a big difference and can mean a big jackpot for those willing to risk it on the Spanish team. Cloudbet offers closer odds at 2.25 for Liverpool and 2.82 for Sevilla, but it still favors Liverpool for the UEFA Europa League finals match.
This match also signals the end of this year's Europa League. For many sports bettors, this can be a sad time, but they are sure to be cheered by the fact that another league will start for the 2016-2017 season, along with the hottest sports and matches for the next seasons of various sports. More matches and more sports betting options as new sites like Sportsbet.io will be sure to please those who love the thrill of Bitcoin sports betting.