UK Gambling Commission (UKGC) recently opened the doors for accepting Bitcoin by changing the language in its License Conditions and Codes of Practice (LCCP). Adding in digital currencies to its LCCP, it encouraged licensees to have a plan to handle them. A lot of experts decided this was a subtle way to encourage Bitcoin adoption.
After a few months, it seems that someone has finally taken up the challenge. UK-licensed online gambling operator NetBet has recently announced that it has partnered with BitPay, one of the world's leading Bitcoin payment processors, to start accepting Bitcoin deposits.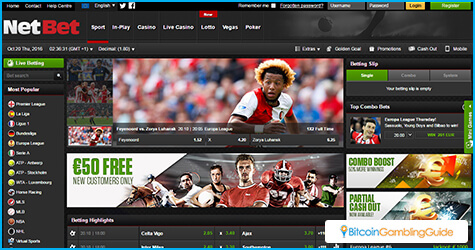 Alexandre Mangaud, NetBet spokesman, had this to say:
"We have been looking at digital currencies for some time now; it has a growing user-base and was something we wanted to offer our customers. Since Bitcoin is new to the regulated gambling industry in Europe, we've worked closely with our payment processing partners to ensure that the addition of this new payment method meets the UK Gambling Commission regulatory requirements."
A good beginning
NetBet is an excellent ambassador for the Bitcoin brand. Though it is not one of the really big names in the UK market, it does have a respectable share and the wish to expand could be one of the reasons behind the move. SportsBet.io, a Bitcoin-focused competitor in the European market, managed to impress a lot of people with its successful first month in July. Bitcoin acceptance can be a great boost to NetBet's revenues.
NetBet originally started out as Casino770, but experienced a rebranding and refocusing of its efforts from online gambling to more on sports betting. Despite its rather rocky relaunch, the company has managed to thrive and has been featured on TV with ads and some positive reviews. Their partnership with BitPay is a good sign since the payment processor has had a long history of good service. BitPay's work to integrate Bitcoin into NetBet's infrastructure is pretty good and has shown how well Bitcoin can be used as a payment method.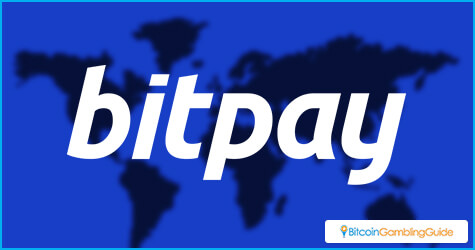 Bitcoin's prospects
With one casino already accepting Bitcoin payments, it is sure to encourage others to join in the Bitcoin bandwagon. It will not be an avalanche, though. Bitcoin is still not as popular as it could be in the UK market. Sports betting is the beating heart of the UK gambling market and Bitcoin has not penetrated that well into that particular field since there are more familiar options available.
However, Bitcoin does have a couple of features to interest online gamblers. First, there is the anonymity afforded by the lack of requirements for personal information. Bitcoin accounts do not need people to give anything more than their e-mail address, unlike normal bank transactions. Second, there is also the anti-fraud factor. Bitcoin transactions are protected from identity theft and payment fraud, which should be of interest to those who want to keep their funds safe.
Bitcoin still has a way to go, but its future in the UK online gambling marker is looking positive.