This year's annual report from the UK Gambling Commission has been released and it puts into focus the commission's agenda for the upcoming year. With a new CEO, Sarah Harrison, holding the reins, the UKGC has tried to keep up with the time and ride herd on the UK's gambling industry. The online gambling component of the UK gambling industry is getting some attention as more eSports betting and virtual currencies are taking the stage.
eSports betting and virtual currencies
The eSports industry as a whole has exploded in terms of revenue. Earning currently over $400 million for this year alone, a lot of people want to get a piece of the pie. One of these methods is through eSports betting. This is the reason the UK Gambling Commission is taking a closer look at how eSports betting sites are handling the wagers made on their site and how they deal with the increased traffic, while protecting their customers.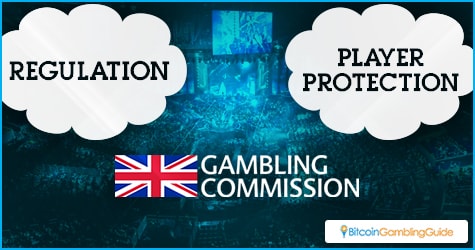 Virtual currencies are also another hot-button issue. With the rise of Bitcoin, online gamblers now have an option to pay quickly and securely from anywhere in the world. However, though Bitcoin is the primary reason for this concern, other virtual currencies are also being considered like the ones used by various gaming sites like Unikrn and Gamebet.gg to connect players to their services.
Possible issues
This is where the UK Gambling Commission comes in. eSports betting can come in many forms and the commission has recently seen how skin gambling on Steam could potentially crossover from being just a social gaming feature to full-fledged gambling for younger people. It is based on the idea that in-game skins can function as virtual "chips," since these skins can be bought for money on the Steam store or earned as drops during a game.
Specialized betting sites facilitate these wagers, sometimes offering bets on specific eSports matches, while other actually accept skins as bets in simple games like roulette or slots. Since this area of online gambling is still unregulated, the UKGC wants to nip any problems in the bud. This is especially important in light of recent controversies in eSports like the revelation that some eSports stars have been promoting sites that they owned or that some sites have been accused of rigging games.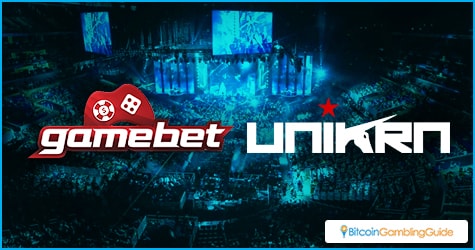 Another issue that the UKGC is concerned about is match-fixing. Like any other competitive sport, there can be only one winner. Sports bettors earn money by predicting who wins the match. If one of the players colludes with bettors so that they can correctly predict the winner, then they could stand to get a lot of money. There have been incidents in the past and the UKGC would like to avoid any repeats in the future.
With its vigilant stance, it will be interesting to see what the UKGC will do to curb these problems.