The recent UK Gambling Commission position paper highlighted the organization's stand on social casino games and use of virtual currencies in online gaming, as well as the growing issue of underage gambling.
There are also concerns of cheating or game manipulation during eSports events raised by the respondents. However, UKGC does not see any evidence that could affect the eSports industry's integrity.
Risk of underage gambling
After shedding light on the gambling behavior of UK bettors, UKGC expressed its concern over betting sites that use skins or in-game items for popular eSports games last September. This is when the commission filed an illegal gambling charge on two people who are promoting eSports betting sites. The two were promoting the website in a way that would encourage even the minors to gamble.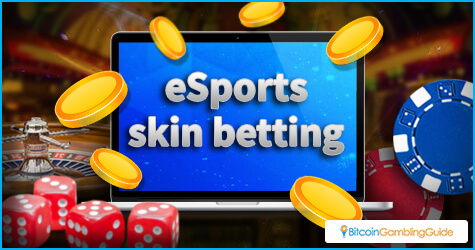 There is a growing market in gambling sites that allow people to wager with in-game items or currencies. The growth of this market has gained the attention of regulation offices around the world.
A child is vulnerable to the allure of these gambling sites. He does not see this as gambling because there is no actual money involved. However, this can become a problem if a child runs out of in-game items or currency to wager on. He might consider asking his parents for money to buy more virtual items to make bets with.
To answer the problem of underage gambling, UKGC, which saw NetBet to become the first UKGC-licensed gambling site to accept Bitcoin, required gambling sites with eSports and Bitcoin to obtain a license. Licensed operators will need to have a set of control that can stop or lower the risk of underage gambling. This includes adding an age verification feature when a punter signs up to the site. This website must also comply with the marketing regulations of the commission office which must not show a young person gambling.
Cheating and game manipulation
The main concerns that affect the integrity of eSports are instances of cheating or corruption during a match. Respondents state that there are no governing bodies that check if the participants of an eSports match are manipulating the game in order to win. This also includes intentionally losing by underperforming. At this time there is no national or international body that checks on eSports team.
Despite this, UKGC has not uncovered any signs in an eSports event that could cause a serious integrity risk. The absence of any governing body is due to the fact that the level of scrutiny used in traditional sports is not compatible with eSports when it comes to making wagers.
However, UKGC still required operators of fiat and Bitcoin sports betting sites to keep an eye on any unusual bets or behavior from an eSports team. Operators and organizers must also find other ways to reduce the risk of cheating or acts of corruption during a match. Currently, the integrity of eSports betting is still safe.