UltraPlay is a well-known presence in the sports betting field. A lot of online sportsbooks are supported by the UltraPlay platform, with the company providing them with the software to accept bets and even the odds. This has made UltraPlay a big player in the international sports betting market. This is the reason it has recently gone into eSports in a big way.
eSports is the wave of the future when it comes to spectator sports. A lot of experts are projecting the eSports industry will be passing the billion-dollar revenue mark in a few years. That includes the sizable betting business that has developed as eSports has become more popular. UltraPlay wants to have a piece of that pie and has aggressively taken steps to ensure that it happens.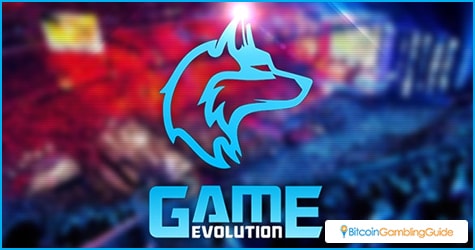 Game Evolution: Big success
One of the bigger moves that UltraPlay has made in the eSports realm is throwing its support behind Game Evolution. Considered the largest competitive gaming event in Bulgaria and the region, it was held from Sept. 9 to 11 in Arena Armeec, the biggest sports arena in Bulgaria.
The event was an unqualified success. A lot of young local and international professional gamers and thousands of eSports fans came and participated in the festivities. Focuses on the Balkan gaming audience, the convention held several tournaments in Counter-Strike: Global Offensive, Overwatch, League of Legends, FIFA, Warcraft 3, and Hearthstone.
All of the events had large cash awards for the top spots, along with the chance to become part of UltraPlay's future eSports team. The company has been looking to sign up CS:GO and Overwatch teams for some time now and it rewarded two of the top performing squads in both game events with their first professional contracts.
The event was not all just about the tournaments. The three day of festivities was full of fun for fans, with multiple competitions like hip-hop battles and cosplay shows. UltraPlay was pleased with the amount of attendees and their enthusiastic participation.
Featuring HALO and Crossfire pre-match odds
After that success, UltraPlay wants to follow it up with more good news for eSports fans, including the UltraPlay Bitcoin eSports enthusiasts. UltraPlay is now providing pre-match odds on competitions featuring both Crossfire and HALO. Originally only focusing on DOTA and Hearthstone, the company has announced that it will be releasing odds on the two new games on UltraPlay's partner sites ggBet, VitalBet, BetEast and eBettle.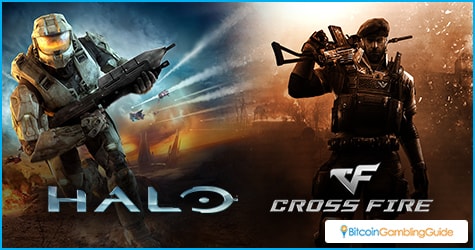 This is a big deal since this is the first time anyone is releasing odds on HALO and Crossfire worldwide. Peter Ivanov, Head Esports trader at Ultraplay, has this to say:
"We are delighted to present two new eSports headings in our portfolio. The long hours of analyzing both games have finally repaid and the fans of HALO and CrossFire should be eager to find out what we have created for them."
UltraPlay has more plans on the horizon for their eSports division. Fans should stay tuned to see what the company comes up with next.