More online sportsbooks can now offer eSports betting odds through the free eSports odds feed from ODDS.gg.
ODDS.gg is the latest product launched by UltraPlay, a leader in providing eSports odds to the iGaming industry. It is designed to provide real-time eSports odds using the technology crafted by UltraPlay. A hybrid methodology of machine learning algorithms, together with human trading interaction, generates the odds presented through the ODDS.gg platform.
Through this new UltraPlay product, online sportsbooks can begin offering eSports odds and enjoy the zero cost that comes with it. Despite ODDS.gg being free, however, it boasts competitive and desirable features that prove to be great additions to online sports betting operators, especially those in Bitcoin sports betting.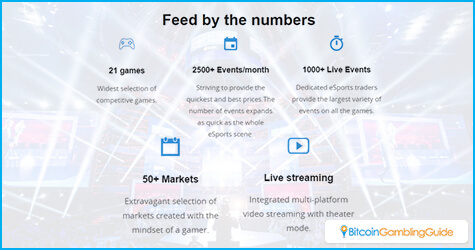 Serious eSports betting services available
ODDS.gg comes with several features that can help online gambling operators get easily started in eSports betting. It offers a wide selection of competitive online games, including the popular ones like Call of Duty, Counter-Strike: Global Offensive, StarCraft 2, Hearthstone, Dota 2, League of Legends, and Heroes of the Storm plus 14 more games.
These games come with pre-match and live market odds, giving eSports bettors the option whether to get into action before or during the actual match. More than 2,500 pre-match events are available, which are complemented by over 1,000 live events per month.
On top of these, ODDS.gg also works together with several eSports events and tournament organizations like Dreamhack, ESL Pro League, League of Legends Championship Series, ProLeague, and Star Ladder, among others.
With the combination of pre-match odds and live market odds, ODDS.gg, through UltraPlay, easily becomes the one-stop shop for operators seeking to tap the growing eSports betting market.
Mario Ovcharov, CMO of UltraPlay said:
"We have decided to make this step and give free access to everyone in the industry who wishes to explore the trendiest of all sports – eSports. Establishing ourselves as leaders in providing eSports odds for both pre-match and Live among the highest number of competitive games and tournaments, made us share the knowledge and launch a free product that allows anyone to have a taste of it."
Now that ODDS.gg is already available, UltraPlay ensures the market that more features will be added, with the overall platform expected to be improved and expanded by 2017.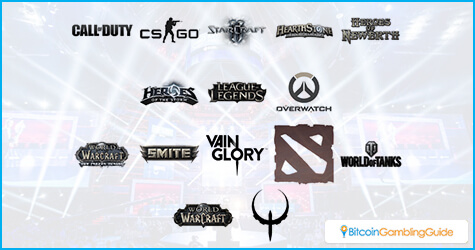 UltraPlay focuses on eSports betting
With software solutions already designed for online sports betting, UltraPlay takes a step forward into the eSports industry by launching ODDS.gg.
UltraPlay powers several Bitcoin sportsbooks today, including VitalBet and BetEast.eu, but more sports betting sites will begin to realize the expertise of UltraPlay through ODDS.gg. This product is also attractive for operators who plan on setting up stand-alone betting sites that offer eSports betting odds.
With ODDS.gg's goal of becoming the leading eSportsbook data and platform provider in the world, interested operators can now sign up for an account and explore what ODDS.gg has in store.