eSports has become a major part of the betting market, with people being avid fans of livestreams of tournament. UltraPlay, a world leader in sports betting data, has already gotten into the market by providing odds for eSports events in the sportsbooks they run like VitalBet.
UltraPlay's role in eSports
This shift into eSports is a good move for UltraPlay. eSports has become a major industry in only a few short years. It has already grown its revenue stream from $194 million in 2013 to $463 million this year.
More than double growth in just three years is impressive. Many are predicting that the trend will continue and that it will cross the billion-dollar mark by 2019. Many companies would like to have a piece of the pie, especially the sportsbook platforms like UltraPlay.
UltraPlay's steps into the Bitcoin eSports realm have been quite noticeable. Right now, UltraPlay sportsbooks feature many odds on the current eSports competitions. It can be surprising to know that there are regular eSports tournaments being held outside of the limelight. Many of these tournaments are limited to the national level, making it difficult for international bettors on whom to place their wagers.
Though livestreams are available, quite a few teams fly below the radar when it comes to international prominence. Fortunately, UltraPlay provides accurate odds so that eSports bettors have an idea of how well teams or players will perform in the matches.
With an auspicious start, UltraPlay is planning to dip its foot further in to the eSports industry by sponsoring a large eSports event in Bulgaria. Titled Game Evolution, this event set for September will bring together local eSports teams—professional and semi-professionals alike—and those from neighboring Greece, Romania, and Serbia to an eSports spectacular that will be sure to catch the eye of international eSports world.
Game Evolution all set
UltraPlay's plans for Game Evolution are impressive. This will not be just a tournament, but a comprehensive event that will appeal to anyone who has interest in the eSports field. There will be cosplay events and VR testing, as well as other events to please visitors. Estimates already place attendees at around 20,000 individuals.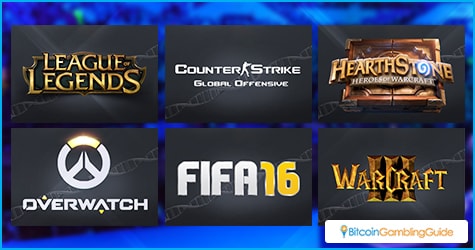 For the main event itself, the tournament will be in six popular eSports games. Counterstrike: Global Offensive and Overwatch will be for the FPS category, League of Legends for the MOBA category, FIFA 2016 for the sports category, and Hearthstone and Warcraft 3 for the strategy category. There will be eight online qualifiers done to determine who will be invited to the event. Besides the large prize pool, UltraPlay will also be scouting participating teams for potential that they could sponsor in more international tournaments.
UltraPlay sponsors Game Evolution in an aim to position it as the region's premier eSports event and it is putting a lot of effort into ensuring that it succeeds. With its support, eSports talent and fervor in the region is sure to have bright future.