Barely a year in the business, Unicoin Casino boosted its status in the industry with the highly appreciated website revamp and improvement of Bitcoin gambling services.
This Bitcoin casino, which debuted in June of last year, demonstrated its commitment to forward premium-quality gaming by adding multiple cryptocurrencies on top of a user-friendly platform and increased bonus offers.
Initially rolling out with a Bitcoin support only, it recently expanded the digital coins it supports and now accepts Litecoin, Darkcoin, and Latium. This gave players more options to enjoy the Bitcoin games it offers.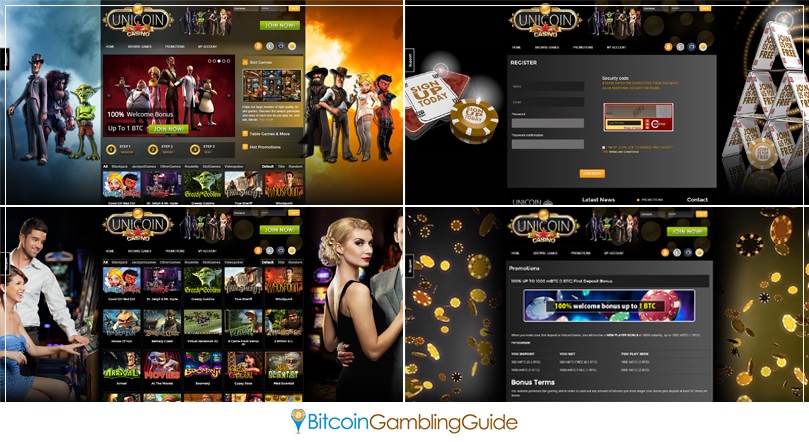 The inclusion of these altcoins, however, was not planned overnight. In fact, Unicoin Casino already announced shortly after its launch that it is in the process of determining which other cryptos will join Bitcoin, as per the demand from its customer base.
Besides the additional multiple cryptocurrencies, this Bitcoin gambling site also features an updated game selector, which enables easy access to the most popular games on board.
After its expansion of the game library during the past months, online casino players can enjoy the high-definition games from Playfors and Betsoft Gaming, including the 3D Bitcoin slots. This also opened the opportunities for the bettors from any part of the world to increase their bankroll by winning bigger jackpots.
Meanwhile, to further celebrate the new features present in this Bitcoin casino, special bonus weekends will be unveiled. Gamblers are advised to watch out for these offers that are bound to make the betting experience more exciting and rewarding.
In addition, new promotions are on their way to this online gambling platform to welcome the debut of another altcoin in the casino's banking options. While the website is still mum about the details, this future offering is set to create wonders for this casino's new found success on the Bitcoin gambling scene once players pass through the Unicoin login portal.