Since its introduction, Bitcoin has had to face the constant criticisms thrown at it, let alone deal with the technical concerns that are part of the early stages of a new technology. Bitcoin's reputation was further scarred by the series of controversies like the Silk Road scandal and the Mt. Gox anomaly. With the abundance of negative press defacing the true potential of Bitcoin, emerging as a positive development in the finance and information technology sectors became an uphill battle.
Over the years, Bitcoin has achieved great heights, and this alone is seen with the increasing number of Bitcoin integration among land-based and online businesses and companies. The production of Visa and MasterCard-power Bitcoin cards, as well as Bitcoin ATMS, are proofs that cryptocurrencies like Bitcoin can and actually do positively impact various industries across the world.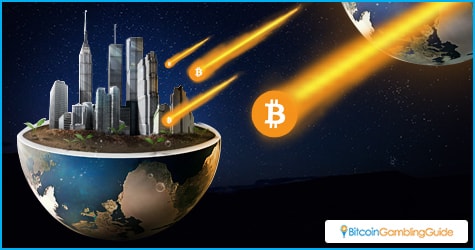 Making lives better
One of the positive features of Bitcoin is that it allows for quick and seamless payments. A person from half the world away can pay another individual with a click of the button and transfer funds within seconds. Although many think that normal electronic transactions like credit cards can do this, the truth is that credit card payments and other methods of electronic transfer have to go through a network and people need to depend on their cooperation. For example, if a part of the transfer holds the money for whatever reason, that money will not be moving. Bitcoin cuts out the middle-man and ensures that the transaction pushes through no matter what.
A part of this easy transaction process is the fact that the Bitcoin network levies low or no fees at all for the transfer. This is good for those living in developing countries. Usual electronic transfer methods usually place high fees for the transfer, some even reaching up to five percent or more. This can be a significant chunk of a person's money.
There are also a couple of hidden benefits for people using Bitcoin. The cryptocurrency is safe against inflation and collapse risk. Normal currencies have to face the problem of inflation because governments are constantly printing money, which devalues a currency's purchasing power. Bitcoin is limited to only 21 million units, which ensures that it has a steady or increasing value when it is completely mined out. Furthermore, because no government supports it, it is not prey to the situation of being tied to a country's fortunes.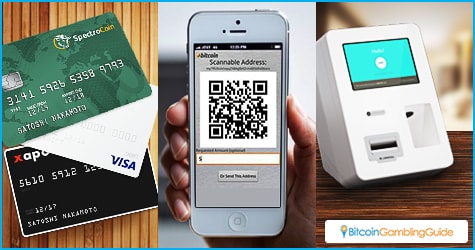 The startup factor
Bitcoin is also a significant economic catalyst. The Bitcoin environment is a new ground for people to put their mark on and probably profit from it. People have seen the potential for businesses in the Bitcoin world and many have organized startups to take advantage of it. These include the Bitcoin exchange, Bitcoin wallet, and other innovations rooted from the cryptocurrency.
Some of these startups bring innovative products to the market like 21 Inc's Bitcoin Computer, which is supposed to make Bitcoin mining more accessible again. Others like BitPesa, a startup aimed at ensuring low-cost remittance to Africa, and Coinbase, a company aimed at making Bitcoin easier, provide products and services that truly make life easier for people.
Bitcoin has an uphill battle to fight when trying to clean up its reputation, but with the right push, bitcoins can become an acceptable part of a person's wallet and not a dirty little secret.