Shanghai is ready for the Ethereum community to rock the city for three days, and vDice.io will be among the many to grace the event.
The Ethereum Foundation is set to hold Devcon2 starting on Sept. 19 and witness a gathering of the Ethereum Foundation's own developers and researchers, together with key players and supporters of Ethereum.
Devcon2 will be the largest Ethereum event in 2016 and is expected to feature jam-packed sessions all throughout the conference. In fact, the tickets have already been sold out, which gives a preview of how in-demand the Ethereum developer conference is this year.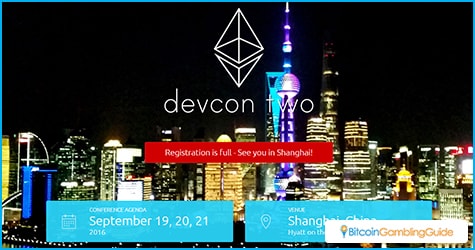 Microsoft is the premier sponsor of Devcon2, with Dinar Dirham and Wanxiang Blockchain Labs as the platinum sponsors. More sponsors have gone on board, and vDice.io represents the rising Ethereum gambling sector.
vDice.io explores opportunities in China
vDice.io is an online betting site focused on Ethereum dice. Similar to Bitcoin dice to some extent, Ethereum dice sets itself apart through the use of smart contracts. This set-up has caught the eye of some Chinese investors since the site's debut in June this year.
This development is reason enough for vDice to sponsor Devcon2, as confirmed by vDice.io lead designer James Groton:
"We've already received tremendous interest from China. So it makes sense for us to sponsor Devcon2. The China Ethereum community loves vDice and vDice loves Ethereum China."
Using an oracle to ensure a fully decentralized gambling experience, vDice.io easily became one of the successful Ethereum-powered companies.
Groton also emphasized the significance of Devcon2 and why supporting it is only logical:
"Devcon2 enables developers to meet in-person and discuss cutting‐edge technologies that increase value for Ehtereum and the greater blockchain industry."
He added that such events enable for the creation of new technologies that would help Ethereum compete in the blockchain economy.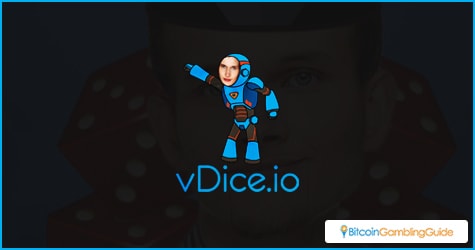 Dice game showcases potential of Ethereum
vDice, which was launched in mid-2016, has already made achievement during the short time it has been in operation. It provides an online dice platform similar to that of Bitcoin dice sites, but it runs on the Ethereum network, functions with ether, and uses smart contracts for gameplay.
The team behind vDice.io takes pride in creating the first-ever fully decentralized gambling game.
---
Originally posted on vDice Sponsors Ethereum Devcon2