Local bettors can now wager on international football matches. Vietnam already released its official decree that legalizes such activity. This development took years before it finally materializes and the online gambling community in Vietnam now hopes that this would be the beginning of a locally accepting legal gaming industry in the country.
Could this also serve as the foundation for an online gaming industry in Vietnam, even more so the rise of Bitcoin gambling in Vietnam?
International football betting
Vietnam published the 06/2017/ND-Cp decree in January this year. The decree provides a number of rules that allow local bettors to make wagers legally. Previously, local residents could only gamble in unlicensed local operators or in casinos in Cambodia.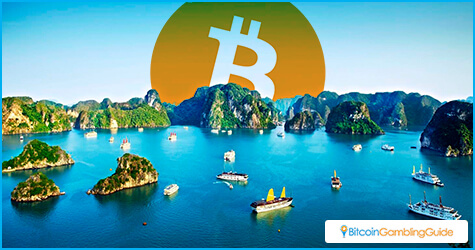 The decree contains a number of limitations and requirements, though. One of which is the age requirement where bettors must be 21 years or older. Local punters will also have a limit to his choice of matches to bet on. Football wagers are only for any matches that have the international football overseers of FIFA's approval. Details of the eligible matches will come from the Ministry of Culture, Sports, and Tourism.
The country has a very strict stance on online gambling sites. Sports betting in Vietnam are only available in a licensed establishment. The decree is unable to soften the country's stance on online wagering where locals can place sports bet at home.
The football wagering decree is similar to Vietnam's gambling decree which will start in March 2017. This is a three-year test period that allows local residents to play casino games. Although there are already casinos available in the country, these gambling establishments only allow foreigners and will bar any local residents from entering.
This development may make the plans of setting up a Formula 1 Vietnam Grand Prix possible.
Bitcoin exchange in Vietnam
Bitcoin gambling has not seen the light of day in Vietnam since online gambling is illegal. Buying, selling, and using Bitcoin in Vietnam, however, is legal. Locals find many uses for the digital currencies on a daily basis. If Vietnam changes its stance on online gambling, there might be a future for Bitcoin casinos in the country.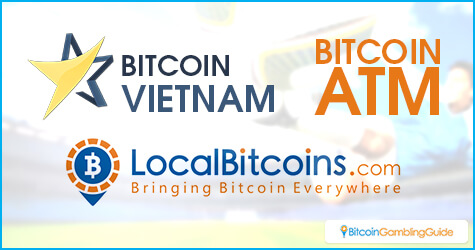 There are a number of ways anyone can exchange Bitcoin in Vietnam:
Bitcoin Vietnam
Bitcoin Vietnam is a local exchange site that is co-founded by Bao-Phuong (Paige) Nguyen. Anyone can buy and sell Bitcoin in the exchange using the local currency, dong. Bitcoin Vietnam has an SSL-encrypted feature to protect its user's wallet.
Bitcoin ATM
An ATM for Bitcoin allows a person to exchange his physical money to the digital currency on the site. Anyone can even sell his Bitcoin to turn it to fiat money. CoinATMRadar can help locate a nearby Bitcoin ATM within a person's home area. Three new Bitcoin ATMs were announced in December 2016 to arrive in Vietnam. Bitcoin Vietnam would manage the operations of these EasyBit machines.
LocalBitcoins
Another way of buying Bitcoin in Vietnam is to look for someone who is selling them. LocalBitcoins is a classified ad service that lets a person find someone who is looking to trade Bitcoin within his nearby area.