Some good news for daily fantasy sports (DFS) enthusiasts in West Virginia. The state's Attorney General Patrick Morrisey responded to West Virginia Senate President Bill Cole's question about the legality of DFS in the state.
The state had earlier wanted to pass legislation that allowed for daily fantasy sports operators to accept monetary payment. This was considered a way to get DFS back into operation. However, this effort failed when it was shot down in the Hall of Delegates.
The defeat of the bill prompted Cole to ask Morrisey for clarification on the legality of DFS. This is because the main reason DFS is blocked in West Virginia is that games of chance like private lotteries are prohibited by West Virginia's Constitution.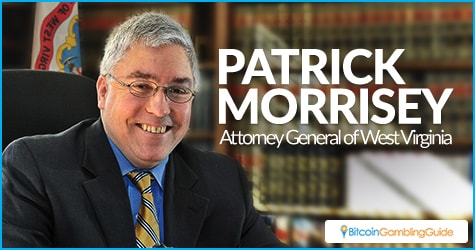 Fortunately for DFS, Morrisey released a 14-page opinion this week on the status of DFS. The AG claimed that DFS games are "a bit different than games that are decided predominantly by chance" and that they were decided "predominantly by skill, knowledge, and athletic performance." This is in severe contrast to his neighboring Attorney General Matthew Denn in Delaware. Denn decided on the opposite and has firmly stopped DFS operation in the state.
Good and bad days for DFS
This is good news for DFS players in the state and for operators in general, especially DraftKings and FanDuel. The pastime has been under siege since last year when the New York Attorney General Eric Schneiderman shut down DFS operations in his state, contending that DFS was not actually a game of skill but a game of chance.
This resulted in a domino of subsequent bans in other states. With this stoppage of revenue resulted in financial troubles for the two companies, with their latest financial reports showing a shortfall as the expected income did not come in.
It is not all bad news, though. With their US-based legal problems forcing their hand, FanDuel and DraftKings have started expansion in other countries, specifically the UK. It has also forced the two companies to the negotiating table to talk about a possible merger, which would streamline their expenses. Additionally, their legal efforts are starting to bear fruit as various states have started to let DFS operators back in. There is still a long way to go, though.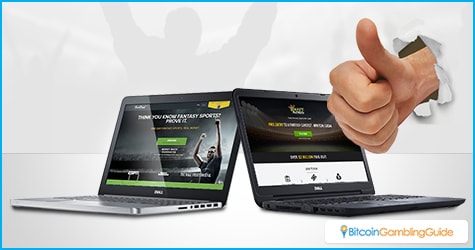 Not over yet
Being allowed to operate in West Virginia is just a minor victory and a beginning. DFS operators may still end up having problems as the state will most likely try to regulate and tax DFS sites offering their services in the state. This may end up with another legal tussle on the state's assembly floor.
While DFS operators are considering this, DFS bettors can have fun by using Bitcoin for their wagers. This is made possible by NETELLER, which converts Bitcoin to fiat currency, and therefore be used as a means to join real-money DFS contests that honor payments through NETELLER.