While some may think that the iGaming industry pre-cryptocurrency was already fine to begin with, a growing number of online gamblers have started to be in agreement with the notion that Bitcoin has substantially improved the betting experience over the Internet.
Bitcoin, which still faces resistance amid its plight to break into the mainstream, surprisingly found comfort in the Bitcoin gambling niche—one that exhibits the capabilities the digital currency has in reforming industries that seemed fine at a glance.
With it came the ability to play Bitcoin games in private, eliminating the need to divulge personal and valuable information. The online betting community was also introduced to the concept of provable fairness and to the fact that, yes, players can manually check the veracity of each result of their bets. Likewise, Bitcoin gambling significantly improved the payment process and impressed the bettors with the near-instant cashouts.
These are but some of the prime factors that put Bitcoin gambling on the pedestal. Unfortunately, not all Bitcoin casinos, sports betting sites, poker rooms, and other betting venues promise to embody the complete list of the benefits using Bitcoin entails. Thus, learning which to prioritize among these features is now a necessity.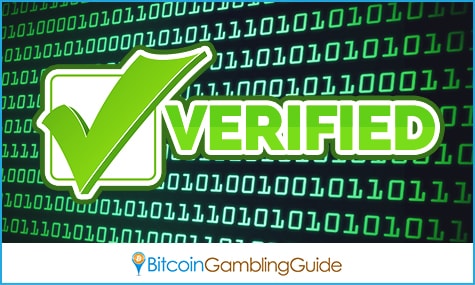 Anonymous gambling
Betting real money requires players to provide their personal and financial details, including name, address, and banking information. With the Bitcoin gambling registration processes, an email address is enough to get started gambling.
Any working email address will suffice, so using the personal or business email address is unnecessary. In fact, some Bitcoin betting sites stay true to the idea of player anonymity, thereby skipping manual registration.
Betting anonymously is definitely an advantage to the players who prefer not to disclose any piece of information in fear of unauthorized access and collection of data that may eventually lead to larger problems.
However, this should not entirely affect the overall gambling experience, and therefore should be seen more as an incentive rather than a necessity. Regardless, it is worth checking out websites like Anonymous Casino to experience online gambling in private.
Provable Fairness
Being able to prove the authenticity of the results is a feature absent in real-money online gambling. Bitcoin made this possible and instantly became the winning factor against the fiat-powered casinos on the Internet.
The provably fair feature is not a gimmick. It is the answer to the prayers of thousands of betting enthusiasts who had wished they could do something to ensure the fairness and reliability of the games and results of each round.
The Bitcoin casino games developed by SoftSwiss are provably fair, and this already gives the casinos running on the SoftSwiss platform an edge over the other websites also offering Bitcoin casino services.
However, it is important to keep in mind that there are Bitcoin casinos that enjoy the popularity and sizeable following without their games promising provable fairness. This is what the players need to consider—that premium-quality entertainment is still within an arm's reach even without the said feature. It all boils down to how important it is for them to be assured of 100 percent authentic game results.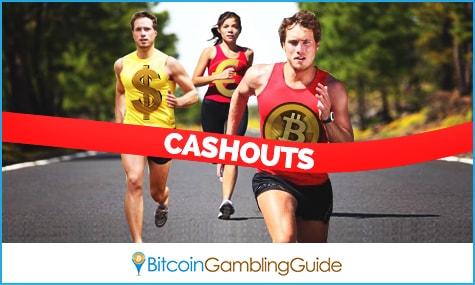 Instant cashouts
If there is a common aspect that all players will agree on, though, it would be how convenient and quick withdrawals are with Bitcoin.
Online casinos and poker rooms normally take several business days to process withdrawal requests, to the point of causing concerned bettors to worry whether or not they will receive their cashouts.
In Bitcoin gambling, funds are automatically transferred to the members' wallet address. Some may be almost instantaneous while others may take a few minutes, depending on the amount requested. After all, every transaction goes through the Bitcoin network and often has to undergo a number of confirmations.
Speedy payments are guaranteed to be a major plus in any form of gambling bitcoins; hence many players keep an eye out for Bitcoin casinos that register fast deposits and withdrawals.
Which to value more?
Of the three main Bitcoin gambling features listed here, instant cashouts tend to be given a higher priority. This, however, is the case in the event that the gambling site fails to offer all mentioned features. With the advancement in developing games, solutions, and services, though, many Bitcoin casinos now forward anonymous, provably fair gaming topped by reliable and quick payments.
When it comes to which should be placed at the top of the list, only the players themselves know the answer. This leads to the question—
Which would you rather have: an anonymous gambling environment, a set of provably fair games, or quick withdrawals? Share your comments below.