Bitcoin is the king of cryptocurrencies right now. Considering it was the first on the scene, the premier cryptocurrency had an overwhelming advantage over the altcoins in online gaming.
However, Bitcoin's release also opened the floodgates for other cryptocurrencies to be developed and used. This has led to various altcoins becoming legitimate alternatives to Bitcoin in the online gambling marketplace.
Though it will be a long time before they can be a match to Bitcoin, it is hard not to notice the increasing presence of altcoins in online gaming.
Popular alternatives
Here are a couple of examples of popular Bitcoin alternatives that have taken the Bitcoin gambling world by storm.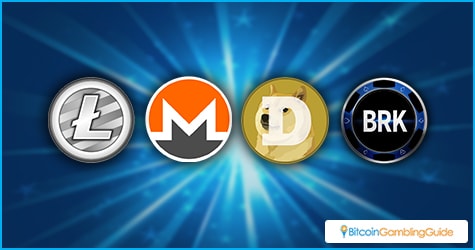 One of the more popular options for altcoins can be traced to a joke. Dogecoin is a popular cryptocurrency for microtransactions and it all started with the hilarious "doge" images found on the Internet.
However, it has now become a serious online currency. As of March 2016, Dogecoin's capitalization is worth around $22.2 million. Though it has not been used much for serious transactions, Dogecoin is popular with small betting sites because of its quirky nature.
Another popular altcoin is Litecoin. Considered behind Bitcoin and Ethereum as the third largest cryptocurrency, it has reached more than $130 million market capitalization as of February 2016. As it is, Litecoin has a large presence in the market. This stems from its faster processing of blocks, which is at 2.5 minutes compared to Bitcoin's 10 minutes, and its more robust proof-of-work algorithm.
Finally, there is also Dash. Originally released as XCoin, Dash managed to recover from its initial fumbles and develop a strong following. The main reason for this is the cryptocurrency's emphasis on anonymity. Dash transactions are very hard to trace and people like that, especially when they are gambling.
Game sites that accept altcoins
The popularity of these altcoin would not be possible without some solid support from online gambling sites. A majority of altcoin gambling sites are small and usually single-game websites. The spread of minor gambling sites can be blamed on cryptocurrencies. With an easy way to make payments that do not need licenses or large transaction fees, small operators would be able to set up their own gambling sites. This feeds into a cycle as the spread of altcoin sites ensures more people use altcoins.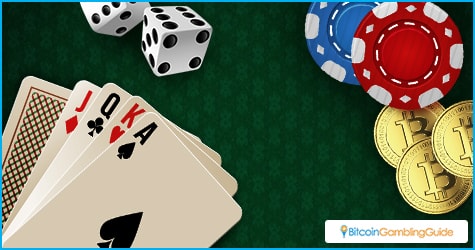 However, most of these sites use one or two altcoins. The big names in online gambling would be using more. An excellent example of this is FortuneJack. Though set up similarly to a traditional online casino, it presents players with a lot of choices when it comes to games and also cryptocurrency options. Another example that allows for multiple cryptocurrencies is Crypto-Games.net, though it has fewer gaming options.
As online gamblers further discover more altcoin options, more cryptocurrencies will have some time in the limelight.