While economic instability and political differences remain as primary factors, there is no denying that Bitcoin breaks records once again.
The Bitcoin price jumped from roughly $750 to $900 in less than a month. The estimated $150 price increase in December became a catalyst for the Bitcoin community to believe that the cryptocurrency could regain the glory it once had—better yet, reach a new milestone and break past $1,200.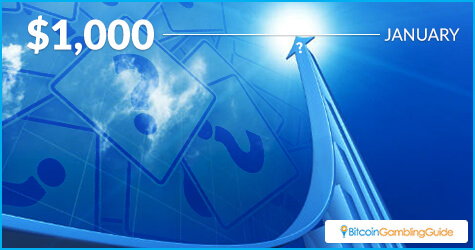 Bitcoin trades for $900 as of writing, but many question what awaits the Bitcoin price after reaching this mark. Some believe Bitcoin will reach $1,000 by the end of the 2016. Others are more optimistic, predicting a higher price next year.
No way but up
This is how most Bitcoin analysts view the price movement of Bitcoin. In fact, with the expected price mark Bitcoin would peak for next year, experts and entrepreneurs already believe that Bitcoin will advance to $1,000 in early next year, if not before 2016 bids farewell.
Mikko Hypponen, however, who is the Chief Research Officer of F-Secure and a credible security and privacy expert, predicted that the Bitcoin price would trade close to $1,000 toward the end of this year.  This price prediction is rather subtle as compared to the more bullish expectations of other analysts and experts.
News reported that Saxo Bank predicted Bitcoin to reach $2,100 in 2017, while Vinny Lingham, Civic CEO, revealed that Bitcoin could reach $3,000. Barry Silbert, Digital Currency Group CEO, on the other hand, simply said that the price would go 'higher' next year.
Among the earlier personalities to have shown strong faith in Bitcoin were Kim Dotcom, who proudly stated that Bitcoin would start trading at $2,000 by 2018. His new venture called MegaUpload 2.0 will launch next month and will use BitCache to allow Bitcoin micro transactions.
Perfect for Bitcoin markets
The bullish predictions reflect the strong potential for Bitcoin to break past $1,000 and even beat the record made before the fall of Mt.GOX. This also serves as an opportunity for financial traders to maximize the profit potential from Bitcoin price.
Investors in financial trading markets like Bitcoin binary options or Bitcoin forex can use the enthusiastic Bitcoin price movement to their advantage. Pinpointing the trend can help binary options traders to gain more in-the-money trades, especially with 60 second trading contracts. SatoshiOption provides these options to those using Bitcoin. Forex investors, on the other hand, might see this as a perfect time to plan their crucial decisions at eToro.
Beyond the financial markets, the increasing Bitcoin price also benefits the online gaming sector. Bitcoin prediction markets serve as great venues for bettors to place their wagers on the likelihood price of Bitcoin. Moreover, although not as explicitly related to the price movements, Bitcoin gambling sites like casinos and sportsbooks become more attractive due to the high conversion rate from Bitcoin to fiat.