Japan is a country where Bitcoin and cryptocurrency can really thrive. Various cryptocurrency companies in the country have launched initiatives to boost Bitcoin adoption. This will also affect gaming and gambling in the country, which could benefit from embracing Bitcoin as well. Exciting times are ahead for Japan, as they warm up to the concept of cryptocurrency.
Cryptocurrency landscape is changing in Japan
Thanks to the efforts by Japanese cryptocurrency exchange Coincheck, Japanese Bitcoin users will soon be able to pay electricity bills with BTC. Coincheck parent company ResuPress teamed up with Mitsuwa Industry Co. to make this all possible. The Coincheck Electricity platform will be launched come November 2016, and will offer a Bitcoin payment option to E-Net Systems Co. customers.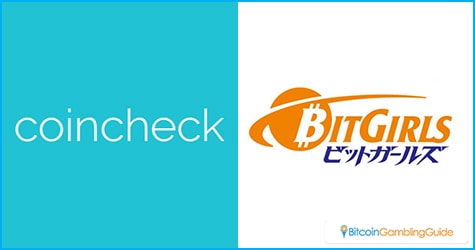 Bitcoin is often referred to as a global payment tool, although its real-life use cases remain fairly limited. Paying electricity bills with cryptocurrency is a significant step in the right direction. Coincheck is also looking into adding an option to pay for mobile top-ups, water bills, and gas bills, in the coming months.
But that is not all, as a lot of legwork done by Coincheck has gone by unnoticed. The exchange had signed up a lot of merchants to start accepting Bitcoin payments, Using Bitcoin for real life purchases is not as difficult as most people assume, particularly in Japan. So far, there are over 2,500 merchants who signed up for the Coincheck Bitcoin payment solution.
Tokens issued on the blockchain are quickly gaining ground in Japan as well. Thanks to the new BitGirls TV show, viewers can participate in transparent voting as they purchase BitGirls tokens. These assets, which are issued on the Counterparty protocol under the Torekabu name, are a great way to educate people on the blockchain concept and remove the bad press from Mt. Gox.
Individual prices for these BitGirls tokens will evolve as the show gains more traction. The voting process will also affect the prices, as the value may rise or fall depending on how popular specific contestants are. This brings a whole new level of public interaction to reality television, which is made possible thanks to blockchain technology.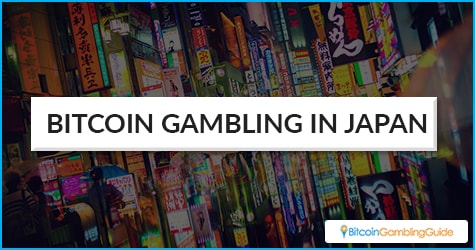 But what about Bitcoin gambling in Japan?
Although none of this will effectively affect the future of cryptocurrency gambling in Japan, these new trends open up exciting opportunities. As Bitcoin becomes more mainstream in the country, it seems to be a matter of time until casinos and sports betting platforms explore the option as well. In doing so, they can attract a global clientele
With merchants accepting Bitcoin through Coincheck, the exchange could play a big role in online gambling as well. It is equally possible casino operators will create their own Bitcoin payment tool, as there are plenty of enthusiasts developers in the country who could help out. Another option worth exploring is issuing blockchain-based assets to reward loyal Bitcoin bettors.