Along with the wider adoption of Bitcoin are the efforts to control its use both on the local and global levels. Bitcoin exchanges and companies offering services related to Bitcoin have long been under the eyes of the authorities, while Bitcoin gambling is gradually being controlled by regulatory bodies. Tax regulations have been put in place, and the recent sector to absorb such impact is the Bitcoin mining industry.
Back in 2014, The Ministry of Finance and Public Administration identified Bitcoin as an electronic payment, and therefore required Bitcoin gambling sites to have a license in order to operate in Spain. There is no reason for Bitcoin miners in the country to feel at ease, though.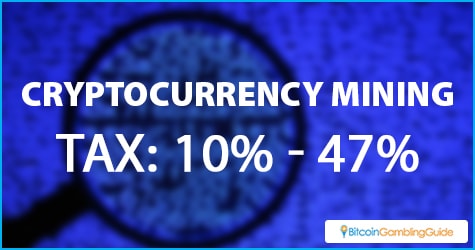 The country's National Directorate of Taxes classified cryptocurrency mining as a taxable activity, according to reports. This categorically places Bitcoin mining companies to the list of industries required to follow the tax regulations.
An almost 50-percent tax on the horizon
It is not only the companies, however, that will soon be required to register and to pay necessary taxes, but also the Bitcoin miners. Miners—whether mining in pools or individually—must adhere to the rules in order to operate legally in Spain.
While no exact figures have been announced yet, Jose Antonio Bravo Mateu, a Spanish economist and tax advisor, is looking at a tax rate of at least 10 percent. But companies and miners may be required to pay a maximum of 47-percent tax on profits.
The imposition of mining taxes may affect the profitability of mining operations. This may result in fewer Bitcoin and cryptocurrency miners in the long run due to the disproportion of profits and expenses. This holds true since the mining difficulty continues to increase, requiring higher power consumption and hardware upgrades.
Mateu, however, said in an interview:
"As the new regulation classifies cryptocurrency mining as a wealth-creating economic activity, the mining community should take advantage of any applicable tax deductions on expenses related to electricity consumption and mining equipment."
Regardless, earning less and spending more is a scenario that may affect the mining community in Spain. This set-up may be adopted by other countries, though.
Implications on the wider Bitcoin market
Should Bitcoin gamblers worry? Not a bit, at least not when Spain pushes with taxing the mining sector. Granted that there will be fewer miners in the long run, other countries like China still hold a massive share of the mining industry in the world.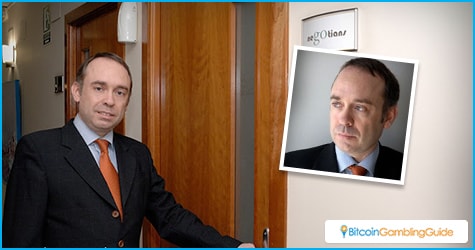 However, the same cannot be said once the tax regulation is adopted by more countries. A large scale of ceased mining operations may take a toll on the speed of the transactions as fewer blocks are mined. But with more blocks remain unmined to reach 21 million bitcoins, the mining industry still is and will be a profitable sector several years after.
Also, mining will never stop, even until all bitcoins have been mined. Miner incentives will come in the form of transaction fees, but how this will transpire vis-à-vis the possible tax regulations from other countries remains uncertain.