One of the main reasons for Bitcoin gaming operators and affiliates to visit this year's iGaming Super Show is to see what the key industry players have to offer. Some of the most popular brands in the iGaming and financial trading world are making an appearance, and this event is the perfect venue to stay up to date.
Partnering with the right brands can result in great profits; that is why tradeshows like the iGaming Super Show are ideal for online casino operators to find and network with the companies that they will need to succeed.
Betting brands and affiliates
There are brands in the gambling industry that resonate with the players. This could be because of their long history or their widespread connections. Partnering with leading brands can help lead to greater exposure for an online gaming site. Two examples of big brands showing up at the iGaming Super Show are William Hill and the Winning Poker Network.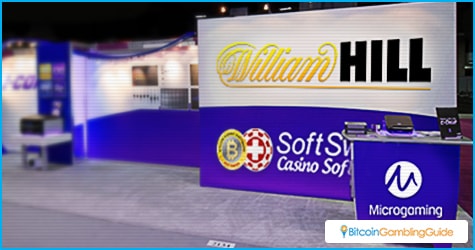 William Hill has been in the gambling business since the 30s. It has managed to adapt well to changing times and has a significant online presence. Primarily a sports betting brand, it has branched out into other fields. As for the Winning Poker Network, it is a big network of online poker casinos. For poker-focused gaming sites, becoming part of it would be very beneficial. Additionally, these companies are excellent for online Bitcoin casinos to market with because of their seemingly Bitcoin-friendly position.
Gaming brands are not the only ones available to help. Affiliate networks like LottaRewards can help an iGaming site have a higher profile. LottaRewards, for example, can help online lottery sites become more visible via affiliate marketing. It does not matter what currency they use since LottaRewards supports both fiat currency and Bitcoin. Expect to see more companies in the affiliate business at the Amsterdam Affiliate Conference.
Software brands
The iGaming Super Show is also an excellent place for online casino operators to expand their business by contracting with the right software developers. Take SoftSwiss for example, which will be there to show off their full gaming platform. Online casinos need an excellent infrastructure for them to operate well and SoftSwiss can provide a complete solution for those gaming sites that need a solid foundation, even the ones that use Bitcoin. Other brands that can help are NETELLER, which provides a solid payment processing service that have recently begun processing Bitcoin payments.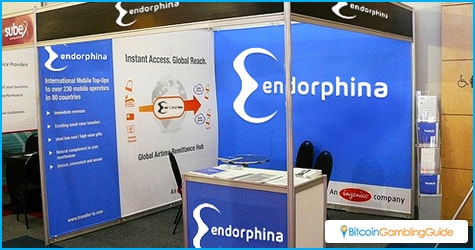 If a site already has a platform, they will need games to meet the needs of their players. Endorphina and NetEnt are just two brands that have a fun range of games that a casino can feature. For instance, Endorphina's Satoshi's Secret slot is a big hit, while NetEnt has games like the Guns N Roses slot and the Jimi Hendrix slot.
Broker sites
It is not all about gaming, though. Bitcoin casinos can actually add trading in their portfolio with the help of a variety of trading sites. 24option, AvaTrade, and Banc de binary will all be present at the iGaming Super Show, specifically in the Financial Partners Expo. Hooking up with one or all of them can let gaming sites have simple trading options like binary options or forex.
The iGaming Super Show is a time for opportunities and smart casino operators should take advantage of this. This event is set to open on June 7 and run until June 10 in Amsterdam.