William Hill, one of Britain's gambling giants, is going through a bit of a rough patch. Even with 25 percent of the UK gaming market in its hands, the bookmaker recently had to oust its own CEO, James Henderson, from his position. This was shortly after the reports that the company had managed to lose 16 percent of their operational profit. This mostly stems from its losses in the online market.
The recent change in the company's operational structure has encouraged a takeover bid from some of its competitors. Last week, Rank Group and 888 Holdings fielded an offer for a merger among the three companies.
This move is in tune with the recent merger-happy nature of the UK gambling market. Paddy Power has already partnered with Betfair while GVC acquired Bwin.party. Later this year, Ladbrokes and Gala Coral Group are expected to complete their merger, which is currently the biggest one on record.
The proposed Rank-888-William Hill merger would have rivaled it and positioned the resulting company as a giant in the market. However, when the William Hill board formally received the proposal last Monday, they decided to say 'no' to it.
Confusing proposal
The primary reason William Hill refuses the offer is that the board felt that the terms were both unfair and confusing. Gareth Davis, the company's chairman, has this to say about the proposal:
"This conditional proposal substantially undervalues William Hill, is highly opportunistic and does not reflect the inherent value of the business. It is a very complex three-way combination at a low premium involving substantial risk for William Hill shareholders: execution risk, integration risk and risks of materially increased leverage."
The details of the deal have the Rank-888 Holding group offering a 364 pence-a-share bid to buy William Hill outright. Unfortunately, the board felt that the offer was undervalued. They feel that the share price should have been priced at 400 pence-a-share, with the plans to get the share price to 408 pence by 2020 being too slow.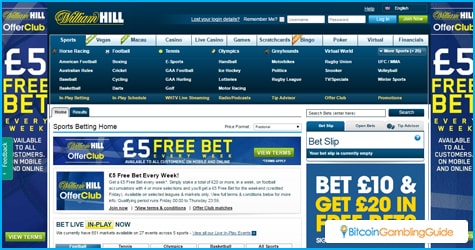 Besides the low offer, the proposal's plan for merging was also troubling. The proposal had a complicated three-way deal that would see Rank and 888 merge to form a new company called BidCo, which would simultaneously offer to acquire William Hill to do the merger. BidCo would also borrow £2.2 billion to help finance the deal.
Small signs of improvements
Another reason for the refusal is that the William Hill board thinks that the company is starting to bounce back from its troubles. There have already been reports on a growth of 12 percent in its Australian operations, while US operations are seeing a 49-percent increase in operating profits. The company itself states that it can report a one-percent increase in total profits for the first half of the year.