William Hill, one of the world's biggest sportsbook chains, recently reported that it took a hit on its profits. The current earnings of the betting giant are currently down by three percent compared to what it was last year. That is the total for the entire company.
For individual divisions, the online part of the company got hit by over 11 percent, registering a significant reduction in its revenue. This looks bad for the company, especially if the losses continue. The company is still optimistic, though, and it claims it will still be able to hit this year's projected revenue of £260 million and £280 million.
Troubled beginnings with William Hill
The company blames this reduction of profits on the rough start of the year for the betting industry. First, there was the surprising underdog Premier League win by Leicester. No one was expecting it at all, with many of the early odds for the team going to 5,000:1. This resulted in the sportsbook taking a big hit to the tune of £3 million, which was paid out the winners.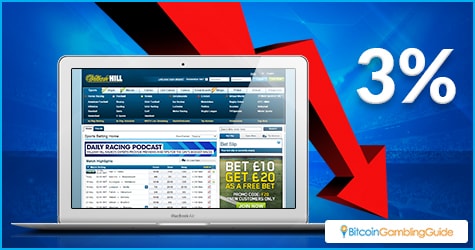 Secondly, the early betting season this year was littered with easy bets. Starting from the Cheltenham racing festival to the hottest sports and matches, specifically the several football matches in Europe, everyone was betting on their favorites to win and that is exactly what they did. This reduced the revenue that William Hill would normally get from bettors and adversely affected their profits.
It was not all doom and gloom, though. William Hill's retail business did show a two-percent increase; thanks mostly to the US branches. It did not help in the long run, though, as Australia reported a 22-percent loss in both retail and online markets.
Reversing the trend
Despite the losses, the company is not standing idle. In hopes of trying to boost its online business, the company has appointed Crispin Nieboer as its managing director of online operations. He has been doing his best to improve performance by enhancing betting offerings, getting more customers, and by spreading out into even more markets.
One possible method by which William Hill can get more customers for its online business is to turn to Bitcoin for assistance. The cryptocurrency is aimed at improving online transactions and many gambling sites have found that accepting bitcoins can result in increased business. This is because Bitcoin opens up a whole new market for them. The Bitcoin economy is an untapped source of potential profits.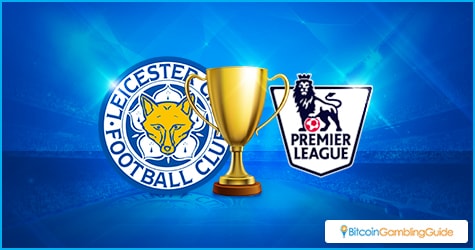 William Hill already has taken some of the first steps. Right now, it can accept Bitcoin via NETELLER. Promoting the use of Bitcoin and making it more prominent in marketing will attract the attention of the Bitcoin gambling community. Additionally, since William Hill operates globally, Bitcoin usage can make foreign betting easier. This adds to the potential customer base. Overall, Bitcoin can be one of the methods William Hill can use to recoup its losses and potentially increase earnings in the future.