A lot of buzz has built up around the merger talks between the gambling giants William Hill and Amaya. William Hill, with its UK-based betting empire, would be a good complement to Amaya's online poker dominance. Quite a few people were expecting that such a merger would be a foregone conclusion considering that the UK gambling industry has gone through a recent period of mergers, with companies consolidating in response to changes in the market.
A lot of experts also agreed that a merger between Amaya and William Hill would be a good idea for both companies. Amaya had suffered a few reverses in its attempts to break into the online sports betting market, while William Hill was actually losing revenue as it tried to develop its online gambling department. William Hill already suffered a takeover bid earlier this year, but this time it was William Hill initiating proceedings.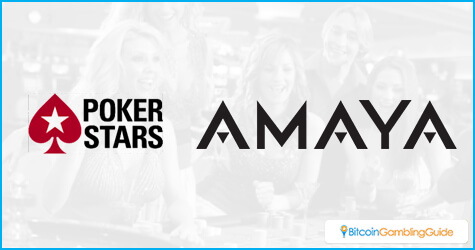 Biggest stumbling block
However, Parvus Asset Management, William Hill's biggest shareholder at 14.3 percent stake, was quite against the move. It showed its displeasure by sending a strongly worded letter to the William Hill board of directors to ask them to stop proceedings. The board initially downplayed the letter, claiming that they were keeping the company's best interests in mind.
Despite the reassurance, it seems the letter had its intended effect. The William Hill management has announced that they are dropping the idea of the merger. The UK bookmaker claims that after hearing feedback from a number of its shareholders, it has decided that a merger would not be in its interest. However, the main suspicion is that shareholder resistance was based on the fact that they would not be able to profit as much from the merger.
This announcement has hit Amaya stock its share prices dropped by $1.59. This is an eight-percent drop and quite noticeable on the stock market. William Hill share prices were not that much affected, suggesting that the shareholders were satisfied with the failure of the merger to push through.
William Hill still has options
Though William Hill is still solid after the breakdown of talks, it will still need to grow to stay competitive. There are several avenues through which the company can grow in the future.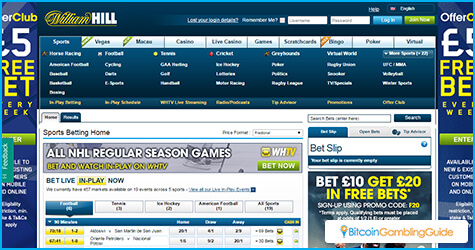 The first option is to increase market share in existing markets. The company has focused its efforts in its UK operations. Eight-four percent of its revenues for the first half of 2016 can be traced back to the UK. However, the company also has branches in Australia, the US, and the EU. Boosting these other sections can help accelerate growth. It also has online operations to extend into.
Second, William Hill could expand into a new market. The company is primarily a sportsbetting one. It can get new customers by opening its operations to poker, casino, and other sorts of gamblers. It is not just gambling fields, but new countries, too. For example, Russia and Romania are starting to open up while the company has not tapped into the Chinese market.
Finally, Amaya is not the only fish in the sea for potential mergers. There are dozens of other companies out there that may be willing to join forces with William Hill to get a piece of the online gambling pie.