Wimbledon is the world's best known tennis tournament and it has just started. Gathering the best players in the sport, it is the ideal betting event with sports bettors being given a wealth of options to wager on. With a Men's, Women's, and a Mixed Doubles Division and two weeks of matches, there are a lot of opportunities for earning money from a wager.
Many will be looking to the Men's Division for their bets with powerhouses like Federer and Djokovic participating. However, the Women's Division is just as competitive. One of the top favorites right now is 21-time Grand Slam winner Serena Williams. Being number one at a sport is a tough position, but Williams manages to do it with style.
Great odds
For those who want to make a wager on Williams' chances, taking a look at the Wimbledon odds can be surprising. Williams recently took a big loss in the French Open, as well as a loss in the Australian Open. Many would expect that her odds at the Betting pool would suffer. However, it seems the opposite has happened.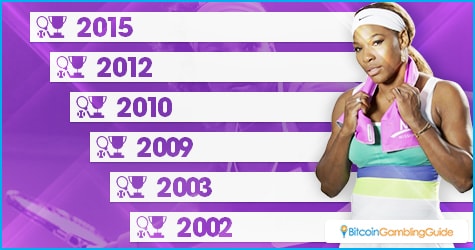 Right now, major sportsbook Pinnacle rates Williams' odds of winning outright at 2.55. Translated into percentage chances, this puts her chances of becoming the champion at 39.22 percent. Surprisingly, this chance is higher than her French open odds. For the French Open, Williams started out at 3.5, putting her chances at 28.57 percent. She ultimately did not win the French Open, but it would be expected for her odds to drop because of the loss.
A lot of factors contribute to this optimism about Williams' chances. First, there is no denying Williams's skill. With 21 Grand Slams under her belt, she is one step away from matching Steffie Graff's 22 wins. The sportsbook makers are thinking that she will be hungry for the win.
Second, past performance is also another major factor. In the past, Serena Williams has played her best at Wimbledon, starting from her 1998 debut to here string of Wimbledon victories through the years. Finally, Williams has managed to bounce back time and again. In her long career, the pro player has been counted out many times, but she has always comes back to have the last laugh. Sportsbooks are betting that she will do just that in the upcoming Wimbledon.
The other favorites
The Women's Division is not just about Serena Williams. Other top players are to be part of the competition and there are several other favorites. Garbine Muguruza managed to defeat Williams in the French Open and this has sent her star rising.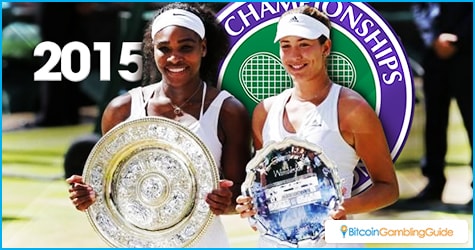 Currently ranked as number two in the world, her odds to win are at 6.28. Her recent win and her previous performance at last year's Wimbledon make these odds pretty fair. Another clear favorite is Petra Kvitova. With odds at 6.77, she is behind both William and Muguruza. Kvitova has won before in Wimbledon, in 2011 and 2014, and it will be interesting to see her performance.
This year's Wimbledon will be an interesting spectacle with such strong players participating.