People often ask when the right time to buy Bitcoin is. Some will say when the price is low or when its value stabilizes. However, if market figures and global economic trends were to be considered, there cannot be any better time to do so than now.
Soon, the 14 millionth Bitcoin will be mined, and this means that two-thirds of the total limit number of Bitcoin to be produced has already been issued on the market. According to BitcoinWatch, 13, 948, 325 BTC are out there as of writing, just a few more thousands before this digital currency reaches another landmark.
While it is easy to remark that the 21-million limit is still millions away from being reached this year, there are valid reasons people should begin purchasing bitcoins for themselves.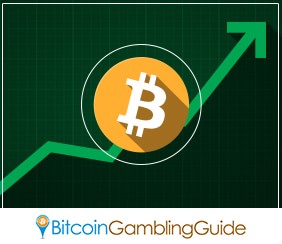 Price stability may not happen in the next few years
Those using the stability card to pass up on getting bitcoins should take note that a stable Bitcoin price is set to happen in several years' time. By then, all the coins may have already mined and there are chances that all are already owned by bitcoiners who bought their coins many years before that.
Having 14 million BTC circulating within the ecosystem—or at least the majority of it is—will not transform its value to be immune from fluctuations. In fact, expect price volatility to hang around a bit longer.
Mining will continue, but only to process transactions
There were questions on whether or not Bitcoin mining will cease to exist when all coins have been issued. Many actually believe and speculate that it will continue to be useful, especially to store transactions in blocks. However, others tend to be more optimistic and creative in thinking that more coins will be issued. Unfortunately for the laggards, it is likely that miners will still operate to process transactions but not to generate new batches of coins.
Bitcoin will cost higher as it nears the last batches of coins
Once all 21 million bitcoins are released on the market, the demand will remain. However, with high demand and little supply, the price of the digital currency will soar, making it quite challenging for the late adopters to acquire more coins. The same scenario can even happen before the limit is reached, and this is likely when the people realize that the issuance of coins is about to be over.
Clearly, these situations are bound to happen in the years to come, but a 14-million mark should not be taken too lightly. Like mentioned earlier, this is the perfect period to expand the use of bitcoins. After all, there are various markets where the cryptocurrency is already accepted.
Other than the multinational companies like Microsoft and Dell that have already welcomed Bitcoin to their system, several markets and industries within and beyond the Bitcoin ecosystem recognize its value on the future market.
Take Bitcoin gambling for example. This niche has boomed to a growing industry with more Bitcoin casino and gambling sites launching online and established online gambling websites accepting the digital currency as one of the payment options.