Asia is one of the biggest markets for online gambling in the world. With millions of potential customers, this is a prime field for any member of the gaming industry to make their main demographic. As one of the region's premier game developers, XIN Gaming expands to fill the needs of the gamers in the region.
XIN Gaming is an Asia-based B2B supplier that has been developing games for international distribution. It takes great pride in developing top-of-the-line games with excellent audiovisual components to hook the players in. Although primarily focused on slot machines, the developer has also released roulette and other table games with great success, and it has followed that up with this month's releases.
New games launched with the XIN Gaming quality
This March, XIN Gaming has come out with four new games that should be available to Asian players. The offerings are two new slot games and two video poker games, all of which feature visually stimulating graphics that are poised to be a hit among players.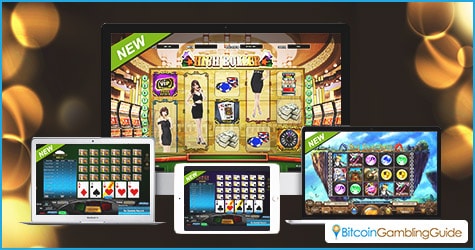 High Roller and Sky Guardians are the latest slot games featured by XIN Gaming. The High Roller slot, which has five reels and 20 pay lines, features attractive models that represent the high-paying symbols, along with a fun bonus game. The Sky Guardians slot, on the other hand, is a fantasy-themed online slot game with five reels, 25 pay lines, free spins, and a Power Win bonus mode.
XIN Gaming has also prepared two new video poker games: Video Poker Bonus Deuces Wild and Video Poker Deuce Wild. Unlike online slots, video poker mixes skill with luck as players try to create the best poker hand possible with the cards they get. The difference is that with XIN Gaming's new products, players can play simultaneously with more than one poker hand. This lets them bet with larger amounts.
Mathias Larsson takes great pride in this release, which is supposed to be the first batch of 20 games to be released by the company in 2016, saying:
"The release of these four high-quality games highlights our position as the No.1 supplier of games for the Asian market. We are proud of each of the titles and we are sure that they will be extremely popular with operators and their customers, thanks to their excellent playability, big pay-outs, bonus features and top-of-the-range localized graphics."
Expansion to fiat and Bitcoin gaming scenes
Players who want to play XIN Gaming games may find it hard to do so outside of Asia. Fortunately, the company has been making slow but steady inroads into the international market for the past year.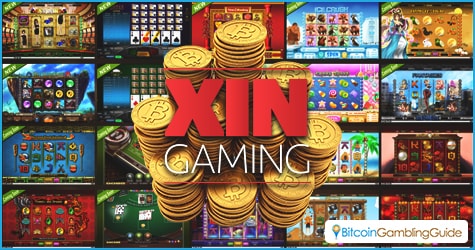 Last year, the developer entered into a partnership with CoinGaming.io, a leading software provider for Bitcoin casinos. Casinos using the CoinGaming.io platform may have a XIN Gaming offering in their game library.
In Asia, XIN Gaming recently concluded a deal with Asia Gaming, a leading software provider for Asian online casinos. The team up of XIN Gaming and Asia Gaming increased the developer's profile and this new release can only add to their improved reputation. People can expect to see more of this innovative studio in the future as they continue with their high-quality releases.