The iGaming sector values the Asian market for being one of the strongest players that help the online gambling industry grow globally.
Known for its thriving land-based gambling business, the Asian region is quickly becoming the latest hotspot for online gambling. This becomes more evident with the rise of Bitcoin gambling in Asia, which began to solidify its structure early this year.
As a number of online gambling sites supporting cryptocurrencies and featuring Bitcoin slots and other games enter the market, effectively reaching out to the Asian online gamblers becomes challenging. Thus, providing a set of services and games specifically and strategically for the local players proves to be the better approach for operators, game providers, and iGaming entrepreneurs.
XIN Gaming, a game content provider for the Asian market, is the perfect example since its in-house games are also now available to Bitcoin gamblers not just in Asia but worldwide as well.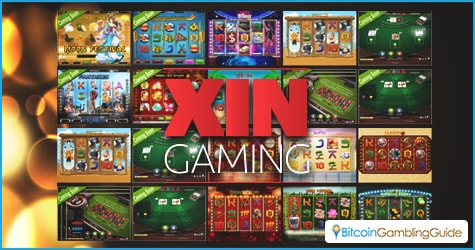 This game provider has already established its wonders in the conventional online gambling scene and is gradually paving its way through the Bitcoin casino market by teaming up with CoinGaming.io, one of the leading Bitcoin casino software platforms today.
XIN Gaming made another monumental step by partnering with Asia Gaming.
Promising partnership bound for further expansion
Asia Gaming is a renowned name in Asian online gambling. It excels in offering its clients with a steadfast line of gambling packages that include platform maintenance and online gambling games.
Through the partnership of XIN Gaming and Asia Gaming, the high-quality game content developed by XIN Gaming will be distributed by Asia Gaming to its list of clients in the Asian market. This move aids XIN Gaming in making its presence stronger in the region as the premium online slot game provider.
According to the Asia Gaming Chief Executive Sky, XIN Gaming passed their strict standards and that their partnership is instrumental to its success:
"This is a very important partnership that will further strengthen Asia Gaming's position within the Asian market, as well as the international one. We are very excited to add their quality games for our players to enjoy and, as a result, maximising every opportunity for our operators."
Will Asia be the legitimate Bitcoin capital?
While the partnership of XIN Gaming and Asia Gaming may not be directly for the growth of the Bitcoin gambling industry, such developments are still essential. XIN Gaming, whose slot games are also available on Betcoin.ag, contributes to the promotion of Bitcoin as payment means in online gambling.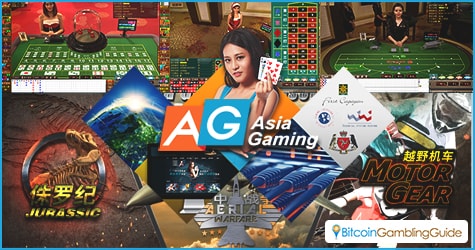 This team up clearly strengthens the Asian online gambling market, and this opens more opportunities for Bitcoin gambling to prosper.
In fact, other than closing a tremendous partnership for the iGaming sector, the region still showcases great potential of being the legitimate Bitcoin capital of the world.
China is already home to the largest Bitcoin exchanges in the world and branding Asia as the next hub for Bitcoin gambling may not be too far from happening.