XIN Gaming, one of Asia's leading developers, is planning to release a new online slot that focuses on the 2016 Olympics in Rio.
Called Rio Fever, this slot game is all about the various sports that are part of this year's Olympics. As a theme, it is perfectly timed to use the current Olympic fever to give the game a little boost upon its release.
This continues XIN Gaming's tradition of using special events as the basis of some of its themes. A recent example of that was when the company released Euro Football slot two months ago. The game was dedicated to the Euro 2016 Championships that were then being celebrated.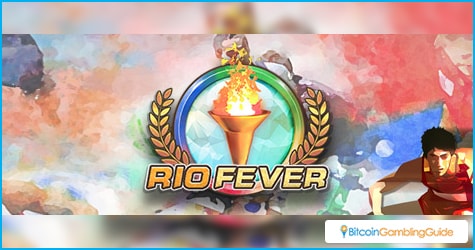 Olympic sensation
Rio Fever is an excellent addition to XIN Gaming's catalogue with some of the company's games being big hits. Mathias Larsson, Chief Executive of XIN Gaming, has this to say about the company's release:
"Rio Fever is such a fun game and will really be a great opportunity for people that love sports and playing slots to enjoy both at the same time. We are so excited about the start of the Games, and we hope sports fans everywhere will warm to Rio Fever."
The game's design is based on glorifying the various sports that are involved in the games. This game looks great with its graphics just like the other XIN Gaming games out there. Players can feel the rush of excitement like those who are physically there in the stands in Rio. With all of the bells-and-whistles, the Rio Fever slot presents quite an attractive game to a lot of players and is a pleasurable experience to boot.
Gameplay basics
As for playing the game, the Rio Fever slot is a joy to play. For one, the game goes beyond the traditional five-reel three-row configuration. It uses a bigger one which is five reels and four rows. The game also has around 50 pay lines, which allow for an increased chance of winning and can be adjusted depending on player preference.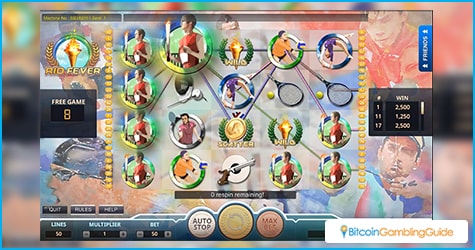 The game's symbols are the various Olympic sports along with the various medals. The medals are the bonus symbols and having them as part of a combination can give players multiple bonuses on their winnings. Players can fully enjoy the bonuses and free spins that are earned during the game when they get special combinations.
With this new product, XIN Gaming once again proves that it has the experience and skill to be considered as one of Asia's top developers. Rio Fever's international appeal should make it an acceptable example of a product that can go beyond the Asian market.
With the company's recent expansion moves, people may soon see XIN Gaming products beyond the Asian region and into the European and American markets.