Daily fantasy sports platforms have seen some intriguing shakeups over the past few weeks. Particularly in the UK, new players have emerged in the form of DraftKings, FanDuel, and Yahoo. The UK Gambling Commission is keeping a close eye on these changes, and issued a license to Yahoo for its daily fantasy sports. But what will the future hold for all of these institutions?
More competition in the UK DFS market
Consumers and gambling enthusiasts will always benefit from more competing services in one particular segment. Daily fantasy sports originated in the US and is slowly becoming more popular in the UK and the rest of Europe. But as US companies contemplate an international expansion, now licensing and regulatory concerns arise.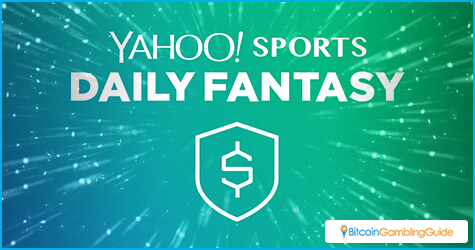 Yahoo is the latest overseas company to receive their official UK gambling license for daily fantasy sports. This news was kept quiet for quite some time, even though it is a significant development for the company. Other than a brief Twitter announcement, Yahoo never made a fuss over their license approval, almost as if it was a foregone conclusion.
With all daily fantasy sports offerings available to Americans, Canadians, and Britons, Yahoo is taking an important step towards becoming a global DFS player. Although it sounds strange to hear Yahoo and gambling license in the same sentence, the company has become much more than just a search engine and email service provider.
However, one should not assume Yahoo has any plans of becoming an official gambling platform in the UK either. Daily fantasy sports are an industry of their own, which operates well outside the scope of casinos and sports betting in general.
DraftKings and FanDuel settle in UK market
Two other US DFS powerhouses have received their UK gambling licenses as well. Both DraftKings and FanDuel re now available to daily fantasy sports enthusiast sin the UK. Despite these three companies expanding internationally—with DraftKings and FanDuel merging in 2017—the future of DFS is all but certain in Europe right now.
To be more precise, fantasy sports are not overly popular in Europe and the UK just yet. Traditional sports betting is far more common, and it remains to be seen if that situation will change anytime soon. Then again, all three companies remain confident they can make a big impact in the UK over the coming years. Only time will tell if that is the case.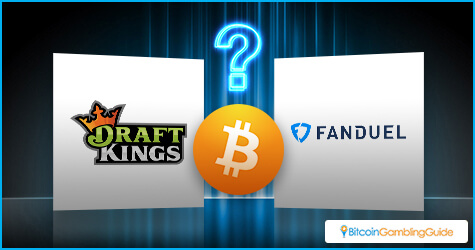 Established UK DFS providers see the future of fantasy sports as a B2B proposition. It is expected their offerings will be deployed through existing online sportsbooks, rather than attracting customers to new platforms directly. Moreover, it appears none of the newcomers has major marketing plans to boost customer acquisition in the UK anytime soon.
DFS and Bitcoin create a potent combination
Depending on how the future of daily fantasy sports evolves in the UK, Bitcoin gambling platform operators may look to integrate some of these offerings in the future. Although Bitcoin sports betting is quite successful in its own right, providing customers with DFS opportunities could be an exciting idea.
Then again, such a development may hinge on how successful fantasy sports can be in Europe. There are websites that offer Bitcoin fantasy sports but more competition could be on the horizon. Bitcoin bettors are always looking for the most bang for their buck, and DFS may be a welcome addition in the long run.