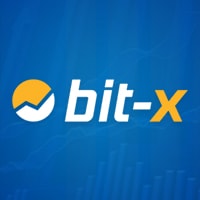 Calling Bit-X a Bitcoin exchange is technically correct, but it is far more than just being an exchange for buying and selling bitcoins. This company prides itself on being a cryptocurrency trading platform, and a licensed one at that. It recognizes a number of trading currencies, specifically Bitcoin, Litecoin, US dollar, euro, and British pound.
As a trading platform, Bit-X guarantees its clients to experience ease, simplicity, convenience, and most of all, profitable cryptocurrency exchanges. Its system is carefully designed to provide these core qualities, which set this exchange apart from the typical Bitcoin exchanges.
It comes with flexible trading features advantageous to all types of traders. For instance, it comes with an automatic stop loss feature that is complemented by the presence of take profit bidding. Traders are also given the freedom to choose which of the two order types—auto or limit—is more suitable to their needs, style, and preference.
Joining the list of reasons that make cryptocurrency trading on this platform an ideal one are the following features: order cancellations, order terms changing, trading data, unfunded deals, rate change precautions, and distributed system of trading.
What makes Bit-X more attractive?
The user-friendly trading platform is not the sole factor that makes Bit-X a must-see cryptocurrency exchange. There are other reasons even professional traders go for this company.
Only the best market prices are on board this exchange, which suits both beginners and serious traders. Not only is it fully functional already without technical glitches, it also continues to be improved in order to provide nothing less than perfect cryptocurrency trading experience.
Moreover, a professional client support team is on standby 24 hours every day to ensure that all concerns are addressed in a prompt manner. Topping this is the intense security measures implemented all throughout.
Bit-X comes with a variety of security features, and included is the two-factor authentication. This feature assures registered traders of complete control of their account, as well as full protection from unauthorized access. Cred card payments are also secured with the help of the 3-D Secure technology. Meanwhile, crypto-addresses and multi-signature transactions promise an extra layer of fund protection.
More cutting-edge products
Bit-X may have started as an online cryptocurrency exchange, but it proves to be more than that with the release of the Bit-X Bitcoin debit card.
This revolutionary debit card is another reason Bit-X deserved to join the list of services we like. Other than functioning as a Bitcoin debit card, it takes pride in real-time currency conversions of the five supported currencies whether for online shopping, bills payments, or cash withdrawals.
To make its debit card a true distinction in the increasing number of Bitcoin credit and debit cards, Bit-X added a new cashback reward system. It credits accounts with 10 satoshis or 0.0000001 BTC for every $/€/£0.01 spent using the card.
Moreover, it comes with four card types, clearly giving users from across the world with the power to find the most suitable card for their transaction needs.
As Bit-X continues to enhance its cryptocurrency trading platform and Bitcoin debit card, it would not be surprising if more clients will find its services truly convenient, safe, and useful.