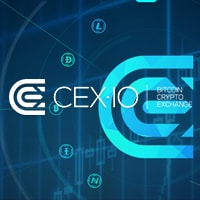 CEX.io has been in the Bitcoin exchange and mining business since 2013. Its services allow cryptocurrency users to trade and purchase Bitcoin through simplified steps that are not present on current Bitcoin exchanges. This website serves a diverse pool of cryptocurrency users starting from newbies up until the long-time user of Bitcoin in the ecosystem, clearly showing that the notion that Bitcoin is definitely for everyone to feast.
Simple Bitcoin Exchange Services
CEX.io provides a massive array of services that bridges the gap between rookie users of cryptocurrency and the complex algorithms of Bitcoin.
In addition, this platform effectively delivers transactions on altcoins like Litecoin, Darkcoin, and Dogecoin. As such, this platform serves as a conduit for altcoin users to acquire more cryptocurrency possibilities.
Compared to other platforms of its kind, this online exchange eliminates the aggravating procedures of acquiring Bitcoin to provide users with the simplest interface available on the Internet.
To start, users must have to sign up for an account. The registration process does not take more than two minutes to accomplish, hence valuable time and effort are saved on the users' end.
Other than ensuring a fast-paced registration process, the exchange also offers a two-factor authentication on every account registered to maximize security.
Another remarkable service this exchange offers is its steadfast Bitcoin exchange process. Unlike other platforms of its kind, users can easily trade Bitcoin for altcoins and a variety of fiat currencies. Users must only secure an ample amount of funds on their account and they can now initiate Bitcoin trades.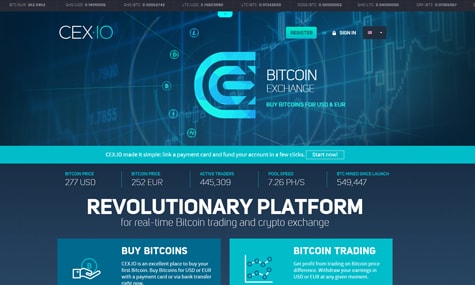 On another note, users must keep in mind that the company charges a fixed commission of 0.2% on every successful buy/sell transaction done in the platform.
Nevertheless, the time, effort, and costs saved by this platform makes its offered services worthwhile, especially for beginners.
Bitcoin Exchange for the Masses
CEX.io has certainly made a tremendous impact on the Bitcoin ecosystem, despite being in the industry for just merely two years.
By providing simplified methods for Bitcoin exchanges, which function as the most ideal source of bitcoins and alternative cryptocurrencies, users are equipped with more capabilities to fully engage themselves in the world of cryptocurrency.
Moreover, this platform gradually eliminates the common misconceptions about Bitcoin, thereby opening more grounds for the impending mainstream adoption of this innovation.
Considering CEX.io's great influence on the interests of people toward Bitcoin, it is safe to say that this platform will assume a vital role in pushing Bitcoin into the mainstream market by providing easy access and convenient methods to buy, sell, and use Bitcoin. This holds more truth since it has expanded its services to other regions, enabling bitcoiners in more countries to experience the services it offers.