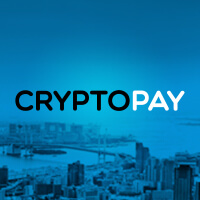 Many merchants now notice the benefits of accepting Bitcoin payments. But adding Bitcoin isn't as simple as 1, 2, and 3. It requires professional services of trusted Bitcoin payment processors. Payments can be smoother if done with the help of a payment processor. There are a lot out there, but one of the payment services we like is Cryptopay.me.
Founded back in 2013, Cryptopay.me started operations in 2014. It began as a simple Bitcoin exchange for UK and EU clients. It quickly became a player in the international Bitcoin market. Cryptopay.me is now a recognizable name in the industry. It provides services to single customer and businesses alike. Here are some of what it has to offer.
Wallet
Cryptopay.me offers one of the best Bitcoin storage services out there. The services' most attractive offering is the FLEX account. It's easy for users to hedge their bitcoins against major price fluctuations. This is thanks to the straightforward system. Users can also send bitcoins to anyone that accepts cryptocurrency payments.
Deposits and withdrawals with Cryptopay are simple, fast, and free. Users can send money from any of the 26 countries within SEPA zone. The processing of deposits and withdrawals is in minutes instead of days.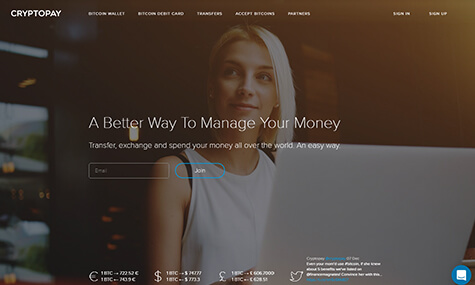 Transactions
Cryptopay.me also offers easy transactions for both simple customers and businesses. Customers will find that sending money overseas with the service can be as easy as sending an email. All you need is to open an account. Businesses will appreciate the benefits of using Bitcoin. No chargebacks or fraud is just the beginning. Cryptopay.me also ensures that the business has an access to international markets. This is without needing to meet any PCI-DSS requirements.
The service also allows people to convert to or from Bitcoin. With its flat one-percent fee, it is competitive in the exchange market. The flat fee makes life easy for those who want to use the service.
Debit Card
Cryptopay.me also boasts its debit card service. With a Cryptopay Debit Card, you can load it up with funds from your Cryptopay Bitcoin Wallet. You can then spend Bitcoin and fiat currencies anywhere. The card works online, offline, and internationally. This makes it easy to use for anyone. If the user is happy with low credit limits, then users don't even have to get ID verification.
Cryptopay provides a whole suite of services that can benefit everyone. Anyone who signs up with this payment service will be happy with the services the company provides. The complete list of services makes Cryptopay perfect for users and merchants.