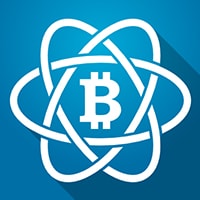 Considering the impressive selection of Bitcoin wallets the industry has today, the Electrum wallet is one of the most notable choices for both new and long-term Bitcoin users.
Launched on Nov. 5, 2011, this wallet is built for speed and convenience. Through its unique structure and sophisticated features, this wallet continues to gain popularity among Bitcoin users.
In fact, it is also endorsed by the Bitcoin developers themselves by promoting the usage of this product on Bitcoin's main website (Bitcoin.org).
With its current line of achievements, it is clear that this wallet has established its reputation as a reliable conduit and storage among cryptocurrency users.
Key Features
For starters, Electrum is a desktop-based Bitcoin wallet where users download the wallet's client in order to carry on with the installation. As such, this wallet only operates on desktop devices and is yet to be launched on handheld gadgets. Regardless, this Bitcoin wallet guarantees special and exclusive features that guarantee to leave bitcoiners in awe.
Wallet Seed for User Exclusivity
Upon installation, this wallet will generate a special seed that consists of random words or phrases. This seed yields the exclusivity of the user's wallet since it can be used to fortify their wallets security.
In addition, since this wallet only operates on desktop and laptop devices. The seed can be utilized to reacquire users' wallets in cases where their laptops are stolen or their desktop units experience system difficulties. It is recommended that users keep a physical copy of their wallet seed to ensure the safety of the code against software malfunctions and cyber fraudsters.
Compared to other desktop-based Bitcoin wallets, this product takes security measures to the extreme as it allows its users to integrate a password to further strengthen fund security. Even if the unique wallet seed has been compromised by an unauthorized party, the wallet remains inaccessible.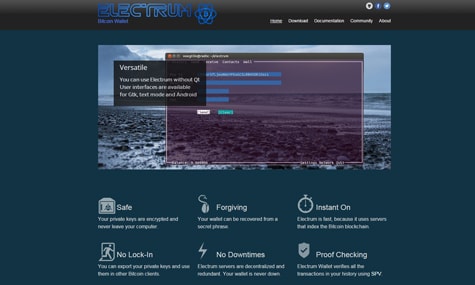 Electrum also boasts simple yet effective interface that assures of the users' convenience. Users, regardless of their experience with Bitcoin, can effectively conduct any transactions they wish since the wallet has tabs for specific actions. The 'history' tab records every initiated transaction by the user. To send payments, users just have to select the 'send' tab while clicking on the 'receive' tab initiates the receiving of payments.
Interface Exclusive Features
What makes this wallet standout among its competitors is the fact that it is equipped with exclusive features to further provide convenient transactions to its users. Unlike other wallets, it automatically provides five Bitcoin addresses, which can be seen by selecting the 'receive' tab. These addresses yield advantages, especially for users handling Bitcoin or any online related businesses.
Through these choices, they can assign their personal address, business address, and others. Users can even create a contact list for their peers or business partners to eliminate the hassle of lost or forgotten Bitcoin addresses, as well as to maximize the swift exchanges.
Contribution to the Bitcoin Adoption
Given that this wallet is equipped with such an amazing array of features, there is no doubt how Electrum continuously gains more users and supporters by the day.
Considering that it took security and convenience to the next level, it is safe to say that this wallet will successfully penetrate the interest of more layman users in the mainstream market.
It is fast, secure, reliable, and most especially, easy to use. Therefore, this wallet has a high possibility of changing Bitcoin's common 'complex' misconception and transform for a user-friendlier cryptocurrency.