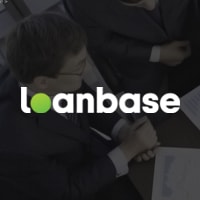 One of the biggest worries that business owners have is whether the business is in the black. It takes a lot of money to run a business properly. Expenses can keep piling up as companies have to pay for operating costs. For example, renting an office building and paying off employees comprise the larger shares of a firm's budget. It can be hard to keep everything together, especially after a sudden expenditure. It can be even harder to start up a business.
A business needs capital and it can be hard to gather the cash needed to start up a business. This is especially so when it comes to smaller enterprises. Big businesses get the big bucks from investors because of the fact that they have a larger chance of return. For those who are aiming a little lower, it is a bit more challenging to get funding with statistics like eight out of 10 new businesses floundering.
This is quite discouraging since most small businesses only need a small amount of money to start operating. This is where Loanbase comes in.
Microfinance at its finest
Loanbase, originally known as BitLendingClub, is in the business of microfinance. It has been around since the earliest days of cryptocurrency and was rebranded into Loanbase in 2014. Right now, the site has released the equivalent of $7.3 million in Bitcoin to over hundreds of loan applicants. This has a positive result on the many businesses that these people own, providing them with the necessary capital to start or expand their operations.
Loanbase may primarily be aimed at businesses, but microfinancing has other purposes. Unlike normal bank loans, microfinance loans are in smaller amounts and can be easier to pay. This can allow people who normally do not have access to normal loans to borrow money to meet their needs.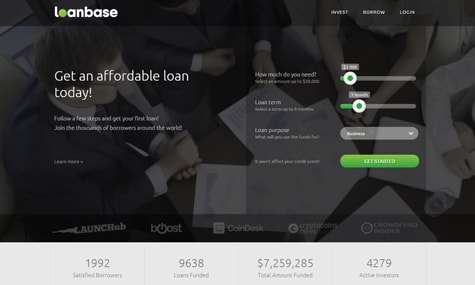 Loanbase's loan application process is very simple. All that an applicant needs to do is to fill up the form and provide the necessary documents for proof of identity. This includes a driver's license or passport, proof of address, phone verification, a valid email address, and proof of income. Once this is received, Loanbase officers verify these documents, and then they fund the loan. Approved loans are released in Bitcoin and will need to be withdrawn via a Bitcoin wallet.
On the other side
Loanbase is not just for the borrower. If a person is interested in using their money to help out businesses, they can invest in the company. Their bitcoins will be used to fund future loans and they will receive a good return on their investment. For those worried for debtors defaulting, the company has a sterling 87% of its loans being paid in full or are currently being paid off. Investors can expect a 5.4% return on their investment and that can only get higher if they wish to allow their funds to be part of riskier loans.
Loanbase benefits both lenders and borrowers with its existence. If you need a place to invest or need an investment, this is the site to visit.