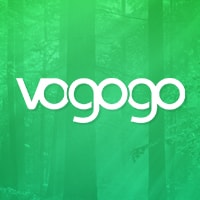 Other than its unique name, Vogogo stands out on the Bitcoin market through the services it provides, which technically fill the gap that hinders the further development of the Bitcoin ecosystem. Functioning as a business-to-business (B2B) risk management company, this industry player also takes pride in its expertise in compliant payments, effectively pushing Bitcoin businesses closer to reaching their missions.
This company, however, did not simply spring out of nowhere. It has spent years developing spot-on solutions, with recent years allotted to introducing technologies that allow for a secure and compliant online transaction processing between businesses and their customers. As such, it is not surprising that this innovative business succeeds in meeting the needs of old companies and newcomers when it comes to banking and payment services.
Services and Expertise
Vogogo is not your run-of-the-mill services provider, and it is evident in the list of services it offers to clients from across the globe. Since its focus is on risk management and complaint payments, this company features target-oriented solutions that aid businesses in ensuring a cost-effective and convenient system.
Fraud Mitigation
Exposure to payment-related risks is significantly reduced through the proprietary software and related technologies forwarded by this company to its clients. The platform is designed to independently adjust to fraud patterns and identify them to ensure a secure and problem-free environment for businesses. It protects businesses effectively, and it could just be your own business that this company takes good care of.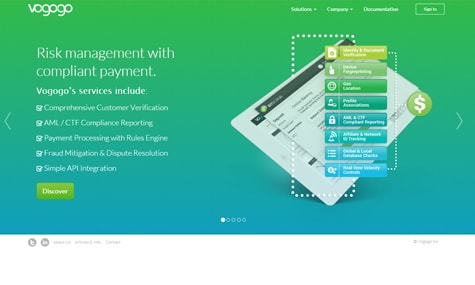 Know Your Customer (KYC)
Its in-house and multi-layered technology provides for an effective, automatic, and reliable KYC system. With this on board, merchants will breeze through the process of verifying their customer's true identification, which in turn helps the business earn credibility and integrity. Moreover, this company promises near real-time verification that guarantees accuracy.
Anti-Money Laundering – Counter Terrorist Financing
Vogogo assures its clients of strict compliance against illicit financial activities. With the modern technologies available today, it is inevitable for certain individuals or groups to engage in illegal transactions. This business' skills and expertise regularly monitors regulations internally and externally.
Payment Processing with Rules Engine
Customers of businesses which have availed of the technological benefits of this company are exposed to the convenient and dynamic payment options. The solutions forwarded are tailored to transform businesses to a friendlier venue.
Role in the Cryptocurrency Industry
Vogogo aims to be the driving force behind the growth of the crypto industry, targeting to increase mass adoption through the convenient services provided for the international markets.
This company functions as the main man that will move money forward for the benefit of cryptocurrency businesses and customers, given the lack of a secure space for banks and merchants to interact with respect to processing digital currency payments.
Businesses can entrust their future in the hands of Vogogo. You can do too, but that is if you are ready to bring your business to another level.