Bitcoin dice changes the way you'll think of dice again. Some may think it's a game similar to craps, but it isn't. What's great about playing dice with Bitcoin is it's unique to Bitcoin gambling. You won't find any other dice game similar to Bitcoin dice, and this makes playing it all the more enjoyable.
Once you've started playing it, you'll notice right away how easy it is to win. Everyone can get started in their first dice game. But of course, it would still be better to know the dice rules and unique features of it.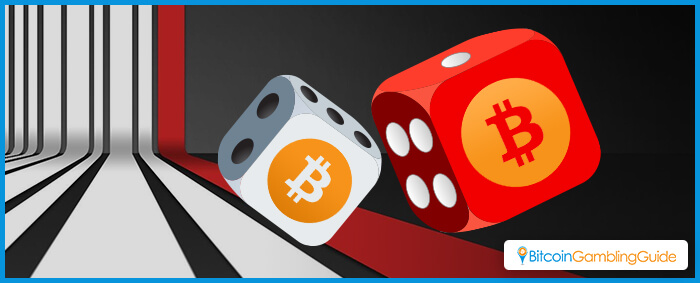 Bitcoin dice faucet
This might be your first time to hear about dice faucet. If you're familiar with Bitcoin faucets—a website that gives away free bits of Bitcoin—then you should have an idea how this one works. A dice faucet gives players some bitcoins that can be used as bets. But don't expect this to be a huge amount. Bitcoin dice betting sites normally give away a few satoshis or millibitcoins, and you should be fine with these.
Of course, you'd still need to fund your account to roll the dice for longer playing time. But what you should consider when looking for a website to play at is if it has a working dice faucet. This would be a bonus that you should make the most out of.
Bitcoin dice strategy
If you've learned how to play dice, you'll notice that it's simply a game of chance. You choose your desired range and predict whether the rolled dice will be higher or lower. This simple game set-up makes it one of the easiest betting games to play. But at the same time, losses can pile up if unlucky.
You can prevent huge losses with the help of an effective dice strategy. You might be wondering if there is really a foolproof strategy. Well, there isn't. But there are ways you can protect your bankroll and still have fun and wins.
Bitcoin dice sites
Learning about money management systems helps your cause. But it's equally important that you know how to choose the right dice sites. The top Bitcoin dice sites above already give you an idea where to play dice. Still, it also helps that you know the features to look for.
Your ideal dice should offer a low house edge. Most sites already give 99% player return, but some take it higher to 99.4%. A low house edge means you get a higher prize amount for every correct guess. The next feature you'd need is provable fairness. Almost all sites offer a provably fair Bitcoin dice game now, so you should have an easier time ticking this off your list.
At the same time, your Bitcoin dice should give quick payments and anonymous bets so you can fully enjoy playing it. Moreover, you'll find other sites that also accept other cryptocurrencies like Dogecoin, Litecoin, and Ether. If you want to maximize your chances of winning, go ahead and explore playing dice with Bitcoin. Check out other cryptocurrency dice games too for more ways to hit the jackpots.