Feathercoin (FTC) is a cryptocurrency that uses peer-to-peer technology. Just like other alternative cryptocurrencies, it centers on anonymous, fast, global, and secured payments. All transactions are processed with affordable computer hardware using open source software. It is a Litecoin-derived cryptocurrency and offers better specifications compared to other altcoins. If you're new to this cryptocurrency, you can always read about Litecoin gambling first to get you up to speed.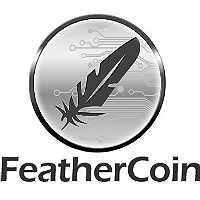 Features of Feathercoin (FTC)
 It offers a scrypt-based hashing algorithm which contrasts bitcoin's SHA 256 algorithm. This allows the users to mine FTC even with consumer-grade hardware, which definitely more advantageous compared to the process of bitcoin mining which is now dominated with expensive hardware specifications.
The Feathercoin Network has a coin cap of 336 million coins that is four times higher than Litecoins.
Just like Litecoin, it offers a 2.5 minute block time and provides a reward of 200 FTC for every block successfully mined.
Feathercoin, just like bitcoins, can be acquired through trading markets. Compared to other altcoins, this digital currency settles in a competitive price point. On the other hand, you can also earn Feathercoins by mining which rewards 200 FTC and of course, through faucets that gives free coins at a specific period of time.
Feathercoin (FTC) gambling
Feathercoin is one of the most popular alternative cryptocurrencies used in online gambling. Of course, the mother of this is Bitcoin gambling, but this digital coin's features can sure enhance your betting experience in terms of perks and convenience because with Feathercoin (FTC) gambling, the conventional payment methods such as credit cards and wire transfers have been bypassed by peer-to-peer technology.
Feathercoin (FTC) gambling offers numerous advantages. First is the fact that payments are made borderless. Wherever you are, you can definitely gamble Feathercoins in the betting platforms of your choice. Second, the deposit and withdrawal procedures are almost instant so you can send and receive Feathercoins in as fast as few minutes. To top it all, it offers near zero transaction fees.
Compared to other alternative coins, Feathercoin is relatively new. However, you will be amazed because there are few online gambling platforms that are solely powered by this digital currency. You can sure play casino games and bet on other exciting gambling features using Feathercoins. On the other hand, there are also cryptocurrency betting sites like casino, sportsbook, poker sites, and others that accept FTC as payment method along with Bitcoin, Litecoin, and Dash.
Feathercoin is another alternative coin that shows a good potential of being a good payment solution in the domain of online gambling. With its commendable features, this digital currency shows that there is a good future ahead of Feathercoin gambling.