Remember back when your parents told you that you'd never make any money playing video games? Tell that to professional esports players. Over the last few years, the esports phenomenon has exploded with gamers earning millions playing League of Legends, Call of Duty, and other popular games. Betting on esports has also exploded, particularly Bitcoin esports betting.
Bitcoin and esports are a natural fit, and many sites around the world allow you to bet on esports with Bitcoin or other cryptocurrencies. On this page, you'll learn more about how you can bet Bitcoin on esports, the types of esports games you can bet on, and what to look for when selecting a Bitcoin gambling site.
Why Bet on Esports With Bitcoin
If you follow esports, odds are you already know about Bitcoin. However, you may not have considered using it for betting on esports. Like other forms of gambling, Bitcoin esports betting has exploded over the last couple of years, thanks in part to the growing acceptance of Bitcoin for deposits and withdrawals.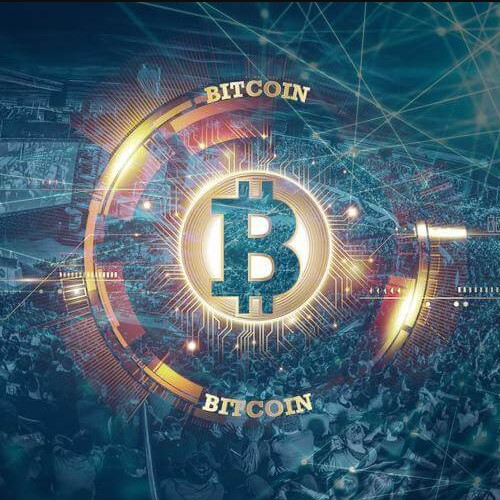 So why should you bet Bitcoin on esports? Here are some great reasons:
Speed – As a gamer, you want everything fast. You want fast computers, fast broadband, and fast servers. With Bitcoin, you will also get fast payments and transactions. When you deposit at casinos or sportsbooks accepting Bitcoin, your transaction processes almost immediately. At worst, you are waiting 10 to 20 minutes. When you're ready to cash out, you only have to wait a few minutes for your money to hit your Bitcoin wallet rather than waiting days or weeks for a bank deposit or a paper check.
Unhackable – Gamers know better than anyone the ability of hackers and how easily they can steal a person's identity. When you use Bitcoin for online betting, all payment data is transferred through the blockchain. The blockchain is virtually unhackable, and hackers can never get into your wallet, provided that you keep your private keys secure.
No Fees – Most gamers are playing on a budget and looking to save all the money they can. With Bitcoin betting, you never have to worry about fees as most casinos offer transactions with zero fees. That leaves you more money to improve your gaming rig.
Use it Anywhere – It doesn't matter where you're located in the world as Bitcoin is universal. You don't have to worry about converting your money into another currency or with banking restrictions in certain countries. You're sending money from your personal wallet, making you the bank. Bitcoin can be used anywhere globally, making it a truly universal currency.
Types of Esports Bets Available
There are many ways you can bet on esports with Bitcoin. For those new to esports betting, here is a list of the most common forms of esports bets you can place:
Tournament Winner – For this bet, you are betting on which team will win a major tournament. These bets can sometimes be made in advance for major events such as the Intel Extreme Masters.
Match Winner– For this bet, you are betting on which team will win a particular match in a tournament. This bet is usually made during live betting while tournaments are running.
Accumulator Bets – This is similar to parlays in other sports. You are betting on multiple events at once. Like parlays, you have to win every part of the bet to win the overall bet. These are also referred to as combi-bets.
Prop Bets – Esports has a variety of specialized bets depending on the tournament or game played. For example, in events featuring Counter Strike – Global Offensive, you can be on which team will win the first map. In other games, you can bet on which team will make the first kill or draw first blood. You can also bet on the number of games won by a team in an event or whether a team will score more points than the other.
How to Bet Bitcoin on Esports
Bitcoin esports betting is not complicated, but it does take a bit of setup. Before signing up for a Bitcoin sportsbook or casino, you need to acquire a Bitcoin wallet and buy some Bitcoin. If you have never done this, we have a guide that will walk you through the process of purchasing Bitcoin.
After you get some Bitcoin, it is time to sign up at a Bitcoin casino or sportsbooks. Make sure you visit the promotions section of the site and take advantage of the new player deposit bonus. When you're ready to deposit, head to the cashier section and select Bitcoin. You'll enter how much you wish to deposit, and the site will tell you how much Bitcoin to send and the address to send it. After you make your deposit, you're ready to bet on esports with Bitcoin.
Let's quickly go over the two types of Bitcoin sportsbooks you'll see. The first is your standard Bitcoin casino, which processes Bitcoin transactions and allows you to make bets in mBTC. Then there are "Bitcoin-friendly" sportsbooks that will take your Bitcoin and convert it into fiat currency. For these casinos, you will have to bet using the primary currency of the site. When you're ready to cash out, your money will be reconverted into Bitcoin and sent to you.
Picking the Best Bitcoin Esports Betting Sites
Now you know the basics of Bitcoin esports betting, it is time to pick a site. There are many sites to choose from, so here are a few things to consider when selecting the best online gambling site.
Large Gaming Platform – Games that are limited in scope don't last long, and the same applies to sportsbooks and online casinos. When picking a site, look for one with a vast library of online casino games and extensive betting options for esports and standard sports. The larger the library of gaming, the better.
Software – Gamers can quickly sport crap software, so pick sportsbooks and casinos that use software from premier providers. Your best software providers include Microgaming, BetSoft, and SoftSwiss. If the site is using lesser-known providers or looks like it was programmed in 1995, avoid the site.
Licensing – You wouldn't play unlicensed games, so why play at casinos or sportsbooks that aren't licensed. It is crucial that your sportsbooks be licensed as it helps protect you from fraud and ensures that the gaming at the site is legit. Legitimate sites will proudly display licensing information. If they don't, bet elsewhere.
Support – Like in Call of Duty, your support team is everything. The best sportsbooks will have knowledgeable customer support available 24-7 through live chat, phone, or both. If your only support option is email, don't expect quality or timely support.