Redcoin (RED) is another type of cryptocurrency that has no central authority. It is controlled only by its users. Designed to provide quick and easy financial transaction all over the world, Redcoin is among the most popular alternative cryptocurrencies online.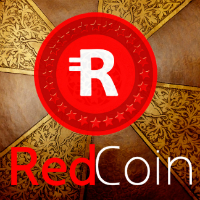 Features of Redcoin (RED)
The Redcoin Network will produce around 329 million coins and the reward that miners get halves every 3 years.
Redcoin also provides 'superblocks' that bring tons of coins which ranges from 5,000 to 10,000 coins, which is obviously higher than 50 to 150 coins in every normal block.
It requires 6 confirmations for every transaction.
0.001% transaction fee is collected every time you send coins.
Redcoin (RED) Gambling
Redcoin is also known as 'Fun Coin' being a cryptocurrency heavily used for online gaming as well as gambling. In fact, there are numerous online betting sites that are mainly powered by REDs.
Red Dice – It is Redcoin dice site that offers a Provably Fair dice game. The game is played like most Bitcoin Dice so you can be assured that everything is easy yet exciting.
Coin Bomb – It offers a thrilling gambling feature similar to chain games. You have to buy an investment using Redcoins at a specific price. When someone purchases your investment, you will surely earn. However, if nobody buys your investment, it will expire and you will lose the amount you have invested.
Redcoin Lotto – This Redcoin lottery site provides a lotto game with progressive jackpot.
Redcoin Casino – It is an online casino exclusively powered by Redcoins. It offers Roulette, Virtual Horse Betting, Slots, Triple Chance Hi-Lo, and Scratch Tickets.
Aside from these Redcoin betting platforms, there are also cryptocurrency gambling sites that support RED along with other alternative coins. This just proves that Redcoin (RED) gambling is one of the current trends in the empire of online betting.
Redcoin (RED) gambling is not at all different from Bitcoin gambling. You will certainly encounter the same steps when it comes to getting a wallet and acquiring coins.  The most popular trading markets for Redcoin are Cryptsy, Bter, and Coins-E where you can trade this altcoin to other cryptocurrencies like Bitcoin and Litecoin. On the other hand, most Redcoin betting sites only requires username and password to get started. The deposit and withdrawal are fast and easy. You are guaranteed that your transactions will be processed in just several minutes.
Certainly, Redcoin gambling is one of the most popular cryptocurrency gambling crazes online. With good options of gambling sites to choose from, you will definitely enjoy your Redcoins to the fullest while increasing your chances of earning more coins.