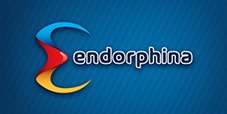 Considering the wide spectrum of game providers flocking the Bitcoin gambling niche, Endorphina is one of the most renowned brands that continue to revolutionize the Bitcoin casino market.
Endorphina, which was established by the minds of highly competent and international iGaming professionals and experts, has catapulted its way to be known throughout the competitive grounds of the online gambling sector.
In spite of being a fairly new developer, Endorphina still made a tremendous buzz because of its outstanding set of games developed through the use of cutting-edge technology.
To make this possible, Endorphina has taken the extra mile by analyzing and evaluating the mathematics and algorithms based on the common activities done by avid online gamblers. This is to ensure that its products and services are on par with the expectations and wants of the customers.
Through this strategic technique, Endorphina was able to establish its reputable and reliable domain within the cryptocurrency gambling sphere.
High-caliber games for an exquisite gambling experience
One of the most commendable features of Endorphina is its ability to produce online casino games that are imbued with sophistication and uniqueness. This structure has made Endorphina games extremely interesting and diverse.
Compared to other game providers, Endorphina is able to construct an extensive array of online slots in the 5-line, 10-line, 25-line, and 40-line versions.
These games have also effectively combined the old-school gaming vibe with a futuristic touch, making Endorphina casino games extremely inviting.
Among its games, bettors strongly favor titles such as Satoshi's Secret, Blast Bang Boom, Minotaurus, Fairy Tale, Wild Fruits, and Macarons due to their great ability to deliver a thrilling gambling experience and lucrative chances of hitting huge wins.
Moreover, this game provider's Bitcoin slots enable bettors to toggle, switch, and efficiently access technical options like the full screen command, video quality, language, and audio controls for a more mind-blowing gambling experience.
Endorphina in the online gambling industry
On another note, Endorphina is still considered a neophyte when it comes to producing games since its catalog is only composed of a reasonable amount of games.
Despite this fact, Bitcoin casinos and other gambling platforms still seek the Endorphina team's expertise because of the consistency of its products and services.
Endorphina continues to develop and formulate groundbreaking techniques and strategies to come up with a more diverse set of games that will certainly enthrall the whole iGaming industry in the future.
As it expands its selection of online slots, more players get to experience the trademark of Endorphina through the Bitcoin casinos that carry these games. Casinos powered by reputable Bitcoin casino software providers CoinGaming and SoftSwiss are now equipped with the top-quality Endorphina slots that are readily available for Bitcoin bets.