Although Ethereum is technically not a Bitcoin competitor, it has become a powerful force in the cryptocurrency world. Ethereum is the name of the network and is mostly focused on creating and giving people access to smart contracts. For this to work, though, people will need to be able to pay for the processing time on the network.
That is where Ether comes in. Ether is the token of work used on the Ethereum network and works as the currency associated with it. People will usually buy Ether nowadays to fuel their use and development of applications on the Ethereum platform.
In Ethereum's embryonic stages, Ether was sold as an investment to help in the network's development. Ether was then set at 2,000 ETH to 1 BTC. The price has then jumped, with Ether becoming one of Bitcoin's closest competitors in terms of market price. Nowadays, Ether is being priced at around $10. It is a long way to Bitcoin's $450, but with the closest altcoin being in single digits and with rising prices, Ether is looking to be a good investment.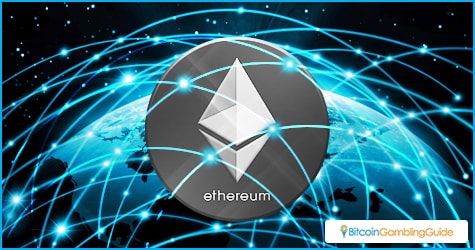 Ether now used in sports betting
The fact that Ether has been making a splash has not gone unnoticed. DirectBet is one of the world's active sportsbooks and has been voted as the #1 Bitcoin Sportsbook by BitcoinTalk for two years in a row. As an industry leader, the company knows the importance of being innovative. This is why it has now started accepting the cryptocurrency and now promotes Ether sports betting.
DirectBet has done this before. Back in 2014, the sportsbook allowed the use of Dash, another altcoin, for betting on its website. After the adoption, Dash quickly doubled in price. Many are thinking that this will happen again with Ether. As it is, Michelle Gold, DirectBet's marketing director, said the Ether adoption opened the floodgates:
"We are now seeing lots of Ethereum enthusiasts betting with their Ether on Sports, Horse Racing, Politics and other special events such as the Eurovision, as well as playing our provably fair Direct Dice and All-In Poker Flips directly on the Ethereum blockchain."
Taking the first few steps
The interesting element about this is that Ether has become part of the DirectBet wallet. Unlike other gambling sites, DirectBet maintains a wallet that can act as both a bankroll and an actual wallet for external purchases. With its cross functionality among different cryptocurrencies, this makes it an easy way to use digital currencies.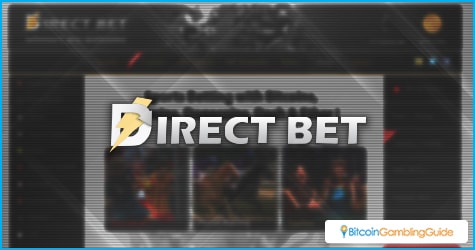 Adding Ether to it means that more people would be able to use it for casual purchases. Right now, Ether is mainly used to buy processing time on the Ethereum network. Adding another vector to spend it makes the cryptocurrency more acceptable to the mainstream. This can be the first step toward further development of Ether as a legitimate alternative to Bitcoin on the market. For online gamblers, this can be a chance for them to look into Ether as a legitimate betting medium.