There are many different cryptocurrency payment processors in the world, and each has its own merits. BitPay is the most commonly used one for Bitcoin payments, but GoCoin supports different altcoins as well. Yet in the gambling world, Cubits is starting to make a name for itself as of late.
BitPay is tailored towards merchants instead of gambling
Even though BitPay is seen as the largest Bitcoin payment processor in the world today, they are not necessarily a good fit for online casinos. The service makes it convenient to accept Bitcoin, and recipients of funds can have incoming transactions converted to fiat currency immediately. Bank deposits are made every business day, albeit there is a small one-percent settlement charge to take into account.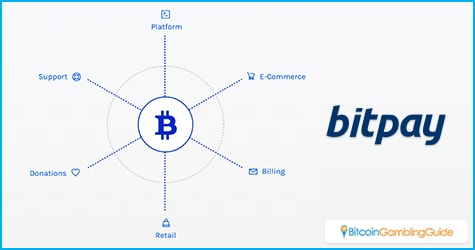 The primary objective of using BitPay is to sell to anyone, anywhere in the world. The gambling industry is designed to be a global initiative as well, but there is no direct need for casino operators to convert Bitcoin funds to fiat instantly, as withdrawals would need to be processed in Bitcoin as well. A dual-conversion for deposits and withdrawals may not necessarily be the best course of action.
One thing BitPay has going for it is how it is very easy to integrate into existing platforms. E-commerce platforms are supported, including Adyen, #DCart, Shopify, and a wide range of open source plugins. For casino operators considering any of those options, the merchant solution may be worth considering after all, especially since Wargaming and Steam already tapped Bitpay to process Bitcoin payments.
GoCoin supports popular altcoins
When it comes to the online gambling industry, accepting only one cryptocurrency is not always a viable option. Casinos want to attract as many people as possible, and not everyone in the cryptocurrency world uses [just] Bitcoin. GoCoin is a solution worth checking out in this regard, as they support Litecoin and Dogecoin transactions as well.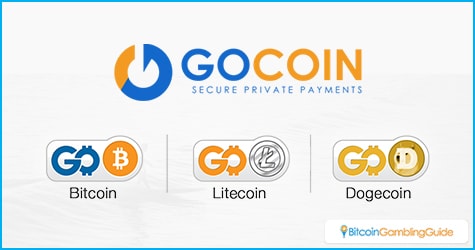 Similar to BitPay, though, GoCoin is all about bringing cryptocurrency to merchants, instead of targeting casino operators. Thanks to its hassle-free integration with existing infrastructure, using GoCoin is rather easy to set up. Plus, there is the same one-percent processing fee as charged by BitPay.
Once again, casino operators need to keep in mind solutions such as GoCoin are offering an option to convert cryptocurrency payments to fiat currency at the end of the day. For casinos, this is not an ideal solution, as they need to keep funds in the original currency to process user withdrawals.
Cubits seems to be a great fit
Various online casinos have been using Cubits as their go-to Bitcoin payment processor as of late. Interestingly enough, this company also offers Bitcoin to fiat currency conversions as little cost. At the same time, this creates a great opportunity for companies to grow their customer base on a global scale.
But the company is doing more than that, as the London-based startup has integrated with SoftSwiss, a popular Bitcoin casino software provider. This integration has boosted the popularity of Bitcoin in the casino world, as the entire deposit and withdrawal process provides a smooth user experience.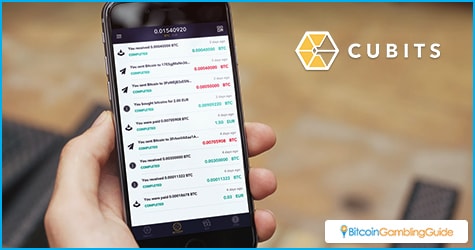 BetChain Casino is one of the casinos who integrated Cubits as their payment processing platform. However, the company was rather surprised to find out it not only helped boost sales, but it increased the marketing and affiliate efforts as well. To top it all off, Cubits lets users make deposits through fiat currency as well. This two-pronged approach is beneficial to casino operators, as they can accept traditional and cryptocurrency payments through one and the same platform.