The sports betting world has a popular new addition recently. Launched in time for the Euro 2016 festivities, SportsBet.io has been performing well. The sports betting site has already paid out in excess of 800,000 mBTC to players and plans to give out more. Using CoinGaming.io's platform for sports betting, the new sports book has managed to perform well in its starting month. This bodes well for the future.
Excellent performance
The main proof of SportsBet's success is the amount of bets and money it has processed. The site has already paid out 864,000 mBTC to players. This is worth roughly around €509,800. The biggest individual win from a single bet was for 8,650 mBTC, on a wager on an MLB match against Kansas City Royals v Houston Astros.
In addition, all of these payouts had an average withdrawal speed of around 63 seconds. Considering that a lot of sportsbooks still use fiat currency for payments and take days to process, having it done in less than a minute should be like a breath of fresh air.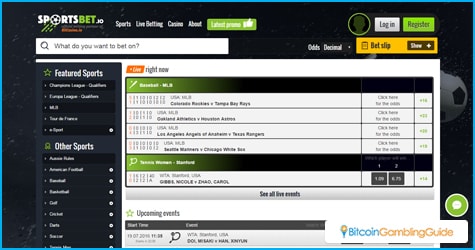 Considering SportsBet's usage statistics, many agree with this sentiment. This has resulted in over thousands of players signing up. As a result, more than 19,000 individual bets have been processed by the site. The processing time for the site averaged around 27 seconds, which is fast when it comes to betting online. This can be quite useful when it comes to live betting, where quick bets are needed. It also helps that the site is responsive in design.
Moreover, over 33 percent of the bets placed are from mobile platforms, adding over a third of the total bets on the site. With over 350,000 pre-match events per year, with a peak of 70,000 events during prime months, sports bettors should have no end of choices.
Additional promos
The site also has done a lot in terms of promos. Like some other sportsbooks, SportsBet.io does not have the usually have a deposit bonus. However, in the past month, the sportsbook was able to run a promo in celebration of the Euro 2016 championships.
Based on how much a person was betting, they received lottery tickets. There were over 22 lotteries held, with the sportsbook paying out 76,000 mBTC (€44,840) to over 1,568 players. The top 10 lucky players were sent to the finals of the European Championship by SportsBet.io. Overall, the promotion was quite a success.
This is why SportsBet.io also has plans to launch a new lottery mechanism for the start of the new football season. This is in part because of the success of their Euro 2016 promo. The other reason is to further encourage people into betting at the site.
With its first month over, SportsBet.io has shown itself to be a dependable sportsbook. It remains to be seen if this will continue.
More sport events in store
With the UEFA European Championship already over, SportsBet.io features a healthy mix of sport events, including this month's Tour de France and F1 Hungarian Grand Prix.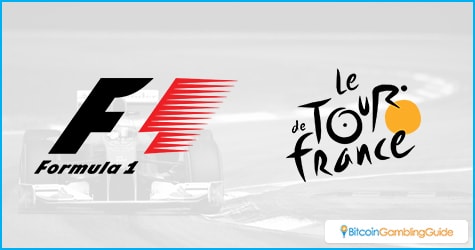 Tour de France 2016 has cleared several stages already with Chris Froome still pegged by many Bitcoin sportsbooks to be the overall winner. As more stages are still lined up, SportsBet.io continues to offer bets for the cycling enthusiasts.
Meanwhile, the Formula One grand prix set in Hungary this weekend is a must-watch motor sport event. This leg expects to see Lewis Hamilton lead the Hungaroring. The betting odds for the F1 Hungarian Grand Prix are already out, giving players several choices for outright betting.