Bitcoin gambling set the bar high by making faster payment transactions and instant deposits a reality. It further raised the ante by introducing provably fair gaming. This is how Bitcoin transformed the average online casino experience. But it went beyond all these by enabling players to gamble anonymously.
Online casinos accepting real money require players to verify their identities first when making financial transactions. Providing bank accounts, home addresses, and IDs are necessary when making withdrawals from an online casino. Bitcoin changed all these through its anonymity and transparency.
Most Bitcoin gambling sites allow anyone to deposit and withdraw without even asking for verification documents. Cashouts go directly to the players' wallets, with network confirmations serving as the primary factor for a slight delay in payments. This is the reason more players continue to value Bitcoin-only casinos. But this also highlighted the fact that this privilege is not enjoyed everywhere else, especially in a Bitcoin exchange.
Bitcoin's anonymity vs. KYC and AML policies
Anyone who trades Bitcoin in an online exchange knows that anonymity is not a privilege. Traders must provide accurate details and must go through a series of verification processes to confirm their identity and validate their accounts.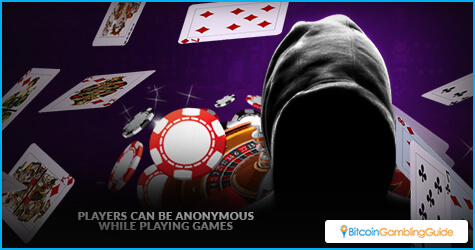 What seemed to be just a quick input of a valid email address and a password would be a process that would require traders to fill out forms and provide personal details. The irony of anonymous betting and of transparent trading is too hard to ignore, but no one really seems to bother questioning it.
After all, Bitcoin exchanges require different levels of verification as a form of compliance with know-your-customer regulations and anti-money laundering laws. This is the reason players who intend to buy some bitcoins from an exchange for their bankroll must reveal the information they never do when placing bets.
Different levels of verification
Bitcoin exchanges strictly adhere to the law to continue providing services without getting into trouble. This is also the reason they normally set up different kinds of verification processes, with each having various levels.
Cubits, for example, uses the solutions provided by its partner, IDnow. Through IDnow, Cubits performs all verification processes for everyone wishing to use its platform to buy bitcoins. IDnow, which is a leading provider for identification and electronic signature solutions in Europe, offers its Video-Ident product. What this does is it allows for a quick and comfortable process of online identification from a desktop or mobile device through a video chat. Cubits, therefore, allows video verification for all of its members.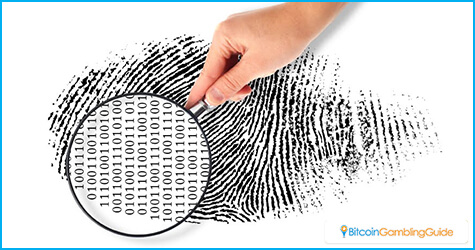 Another example is Cryptopay.me's two-stage verification. The first is the verification of identity and the other is of residential address. A passport, national ID card, or a driver's license would be needed for the first stage, while bank statements, utility bills, tax invoices, or certificates issued by a government would be necessary for the second verification stage.
Other exchanges use their own preferred verification processes, as well as provide solutions friendly even to online players. The important point to remember is that financial transactions involving the exchange between the cryptocurrency and fiat currency are covered by the law. This explains why using the Bitcoin exchanges requires user verifications and playing in a Bitcoin casino or other gambling sites does not.