iBet789 Overview
Sports betting for Asian players is easier with the assistance of iBet789. Using Asia Live Technology, it provides live feeds for sports and casinos.
Betting on sports is one of the most popular forms of gambling around. iBet789 delivers this with its interface, making it one of Asia's leading sports betting sites.
Launched in 2011, iBet789 is a leading Asian gaming brand that also offers a virtual and live casino. It's licensed in Costa Rica, owned by Dragon City International Limited, and is one of the few brands powered by Asia Live Technology, a software solutions provider aimed at the Asian market.
iBet789 Pros & Cons
Pros
Accepts Bitcoin
A lot of game choices
Live updates
Mobile Bettting
Cons
Difficult registration
Site needs work
Complicated interface
iBet789 Bitcoin Games
iBet789's main focus is on sports betting and it shows on its website. Its sportsbook is strategically designed to cater to the region's online sports betting enthusiasts. Expect to find a variety of odds and style, including the Cambodia betting style, Hong Kong odds, and Myanmar odds.
With a competitive sports betting platform, this site also stands out with its live dealer casino. But this is unlike the typical setup offered in most online casinos. iBet789 is known for becoming the first sportsbook casino to allow online players to place bets together with bettors in Dragon City's brick-and-mortar casino.
Other than its sportsbook and live casino, this site features the Asian crowd favorites like lottery and keno, along with over 60 slot games.
Software Features & Graphics
Asia Live Technology provides a smooth interface, where bettors can play all of their favorite games and bet on major sporting events. The sports book section gives a listing of major sports, as well as an easy way to make bets on the results. Live games are broadcast quickly and smoothly enabling smooth interactive wagering.
Account
Account creation is not an independent process like other online casinos. You'll need to contact local agents to start the registration process. They will then setup your account so that you can start playing.
iBet789 Imagery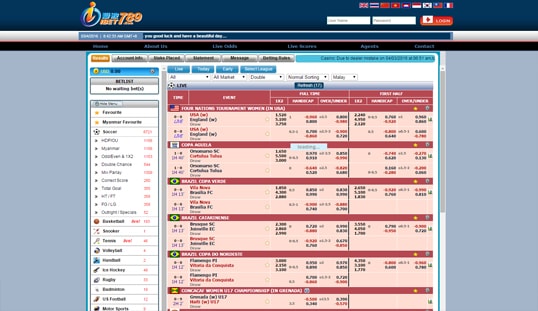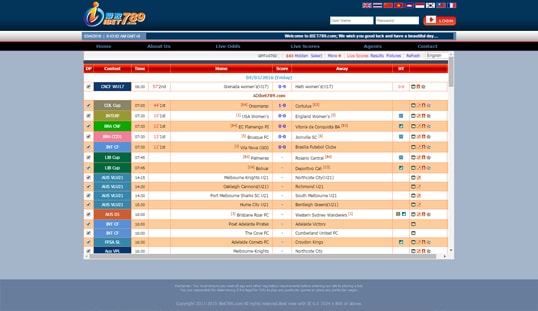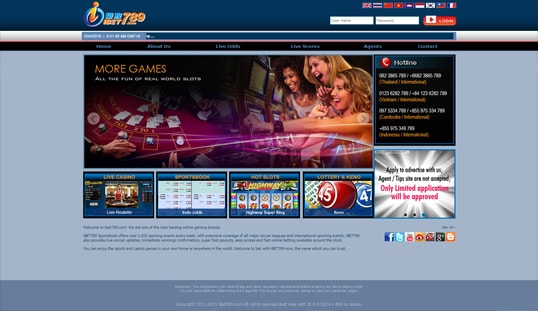 iBet789 Deposits and Withdrawals
Deposits and withdrawals follow the same process as account creation. Players will need to contact agents to arrange for the bank transactions necessary for paying and cashing out. These processes can take some time, but what's great is that it accepts Bitcoin. Deposits and withdrawals, however, must be done through an agent, and included here is the Bitcoin payment process.
Bonuses & Promotions
iBet789 does not offer any bonuses for new members or otherwise. It hopes that its services are enough to attract and retain customers.
Mobile Games
Although the entire site isn't optimized for mobile play, it's possible to play the sportsbook on mobile while on the go.
Support
Although the site doesn't have much information, it does provide a lot of ways for a player to contact the iBet789 team. You can be assured that the site's customer service team is available on a 24/7 basis.
First, there's the e-mail contact form. Just click on the 'talk to the director' button on the Contact page. Second, there are numerous phone hotlines. Thailand, Vietnam, Cambodia, and Indonesia get specific hotlines while international players can call any number. Finally, live chat is available using messaging software like QQ, MSN, Yahoo, and Skype.
+6682 3865 789
cs@iBet789.com