If you want to start American football betting, you'll need to know the basics. Odds and betting basics transfer well from one sport to the other, so if you're familiar with wagering with betting slips, you should be fine. Now if you're a complete beginner, there are two elements to focus on: how betting works and how the odds work.
Basics of American football betting
Sports betting, whether online or offline, is pretty much about risking money on the result of a game. You place a bet on whether a team will win. If you guess correctly, then you get a return on your bet. If you're wrong, you lose your money.
The mechanics of online sports betting are pretty simple. Just go to a site and open a bet slip by placing a wager. You will need to fund that wager, so you'll need to make a deposit. Once that is done, all you need to do is to wait for the game to happen. You can cancel the bet at any time, which is one of the advantages of playing online.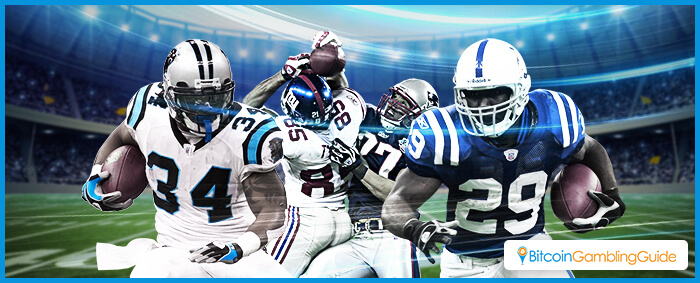 Remember that there are two types of American football betting: pre-match betting and in-play betting. For pre-match bets, there is a cut-off time. This is usually a few hours before the game. In-play betting does not stop accepting bets during the game, though the odds can shift around during play.
American football odds
Knowing how to place bets is just one part of the equation. You will need to know on which team to place your bet on. This is where the American football betting odds come in and it gets complicated. There are three types of basic betting odds available for American football: line, point spread and total. There are more, but you'll only get to use them if you are an expert sports bettor. When starting out, these three should be enough.
These American football betting odds are important because this is where you place your bets. They also determine how much you will win. A good example of a betting line is as follows:
INDIANAPOLIS  +2-120/ o45-120/ -130
Usually, this is a paired group for the two teams during the match. However, since this is just an example, a single line should be enough, The first pair of numbers after the team name is the point spread on the game, the third column is the total and in the fourth column are the betting lines. Here is what they mean.
First, the point spread is the point handicap. This means that the odds makers are thinking that is how much the team should win by if it is positive and how much a team can lose by if it is negative. The number is payout spread. If it is negative, you need to bet that much to win $100. If it is positive, that is how much you will earn if you bet $100. So the above number for point spread means that you can bet on Indianapolis to win by at least two points, but you need to bet $120 to win $100.
The second is the total points of the game. There will be an "o" or "u" in front of the first number, meaning that you will be betting the total will be over or under the point total. The second number is the payout spread, like in the point spread column. Note, if the total lands on the number directly, you get your wager back since it is called a "no action" result, meaning you neither win nor lose.
The final line in American football betting odds is the simplest. It is the betting line, meaning that is the payout spread if the team wins. So if you bet on the Indianapolis team to win, you'll need to bet $130 to win an additional $100. If you haven't gotten the gist of yet, a negative is good since it means the bookie is confident of the team's chance of winning. A positive payout spread means that the team is an underdog and the bookie is confident that you will lose your money–though since American football betting is gambling, you may get lucky and turn the tables.
And there you go, the basic of American football betting. Visit an online sports book now to test what you have learned.