Primecoin (XPM) is a peer-to-peer open source cryptocurrency inspired by Bitcoins. However, you will be amazed to know that the developer of Peercoin, Sunny King, is also the one created this digital coin. It implements a scientific computing proof-of-work system that searches for chains of 'prime' numbers. Primecoin is the 10th largest cryptocurrency based on Coin Market Cap.
Features of Primecoin (XPM)
Primecoin's advanced prime proof-of-work system provides security and minting to its network. In addition, it generates a special form of prime number chains of interest to mathematical research.
The Primecoin protocol's target rate is 1 block per minute.
With this system, Primecoin network is 'energy-multiuse'.
It is designed to sustain a prosperous mining market together with high-level of security.
This cryptocurrency processes payment transactions 10 times faster than the bitcoin network.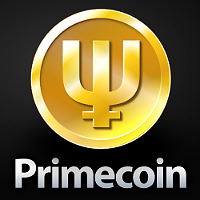 Primecoin (XPM) Gambling
It is no secret that Primecoin gambling is not as popular as Bitcoin or even Litecoin betting. Though it has been used as a payment method to some online platforms, Primecoin is still new in the place of online gambling. However, this does not mean that there are no betting portals that offer Primecoin (XPM) gambling. There are some. Positively, they are established gambling sites online.
Bit777 Casino

– Recently, this cryptocurrency casino added Primecoin to the list of their supported payment method. This casino offers good array of casino games such as Roulette, Card Games, Slots, and Table Games.

Peerbet

– This betting site accepts seven cryptocurrencies and one of these is XPM. This platform offers Raffles, Wheel Games, Dice Games, and Casino Games. It has been popular due to their 'Zero house edge' feature.

SatoshiRoulette

– It offers the classic Roulette, Slots, and Dice Games along with new and interesting games, all of which can be played with Primecoin.
On the other hand, there is an upcoming 'Primecoin Casino' to be launched hopefully sooner. This will give all Primecoin user utmost opportunity to gamble and earn more using this alternative coin. It is actually a good foreshadowing of an affirmative future ahead of Primecoin (XPM) gambling.
Since Primecoin processes payment transactions 10 times faster than bitcoin, you can be assured of more convenient and delightful experience with Primecoin (XPM) gambling. In addition, every aspect of betting with XPM is the same as gambling with bitcoins; hence, everything is one click away. It is true that Primecoin's rate is lower than other alternative cryptocurrencies, but definitely, its advantageous features will give it a great lift.