In-Depth Review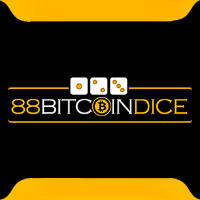 It is wrong to classify 88BitcoinDice as just another Bitcoin dice site because it certainly packs a wallop that are absent in most dice games. In fact, the provably fair Bitcoin dice game it offers has the qualities needed for every dice aficionado to have a seamless and exciting dice betting experience, making it all the more attractive and, therefore, the preferred dice game in the Bitcoin casino platform. This is the reason it does not come as a surprise anymore that this Bitcoin dice game has won the hearts of many Bitcoin bettors all over the world.
The charm of 88BitcoinDice stems from the hassle-free and exceptional game mechanics. Even before placing the wager, players can already tell that much time, planning, and effort have been given in creating a top-of-the-line dice game capable of providing the ultimate dice betting online. Through the simple yet engaging gameplay, bettors of all kinds and levels will certainly have a more enjoyable time wagering and winning in this Bitcoin dice site.
This innovative dice game allows players to choose the range of numbers they deem the outcome of the dice roll will fall in. Bettors can select only one among the ranges of 0-25, 0-50, 15-65, 25-75, 35-85, and 75-100. What is even better is the fact the each range's payout rate, odds, and profit are shown before bettors can roll the dice, giving them a chance to evaluate their options.
Before bettors can enjoy playing and even scoring big profits, though, they must first create an account. Unlike most Bitcoin dice sites, 88BitcoinDice requires all its players to register in order to roll the dice. While this may be a letdown for some who prefer instant betting, this feature is, in truth, advantageous for bettors because their profits are secured by the password of their choice. Moreover, besides the password, a username and a valid, working email address are the only details needed, so bettors can still play anonymously.
Aside from these features, this Bitcoin dice site also ensures players to easily deposit and withdraw from their account. Therefore, they can expect their deposits to be instantly credited, giving them more time to roll the dice. Likewise, they do not have to wait a long time for their withdrawals to be transferred to their Bitcoin wallet because their cash outs are processed in just a few hours the latest.
Moreover, with the bettors' ability to prove the game's fairness, there is no reason for avid dice players to doubt or even question the reliability of this dice game. Therefore, those Bitcoin bettors who are thinking of giving Bitcoin dice a shot should only roll the dice in 88BitcoinDice. After all, not only will they have so much fun and excitement, but they will also enjoy scoring big in this exceptional dice game.
Roll the dice now in this Bitcoin dice site, and experience the top –quality betting!
Related News
Learn about their latest developments, announcements, and new products in the related news articles below.