In-Depth Review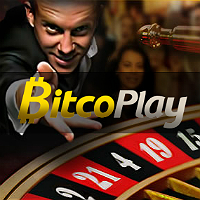 The first thing you will notice upon entering in Bitco Play is a man that is giving his hand and inviting you to explore what is in the utopia of this bitcoin site. After that, a big key will be right before you, assuring that your bitcoins are safe in their site as no private key is stored in their server. This is actually a good strategy actually to win the hearts of the visitors and eventually join and play in their site. This Bitcoin casino is powered by Playborne Casino Platform, a software company that has been in the online gaming products and services field since 2007. Bitcoin betting has become a trend. If you want to read more about it, click here.
When it comes to the bitcoin games Bitco Play offers, they actually have unique games most especially in the category of slots. They offer 19 games with completely authentic and fabulous design. They have Garage II, Pharaoh's Treasure, Lucky Money II, Jacks or Better Saloon, Agent 777, Aztec Treasure, Las Vegas, Fortune Haunter, Back2School, True 3D Classic Slot, Gangster City, Tropic Paradise, Mafia Story, Fruit Basket, Fruit Baket Classic, Tutty Frutty, La Champagne, Liberty Bell, and La Mexicaine. All of these games affirm the names given to them with their great graphics design. For example, in the Pharaoh's Treasure, which is actually a slot game, you will definitely feel the ambiance of being inside the pharaoh's pyramid trying to find good combinations for his hidden treasures.
In contrast with the variety of exciting games Bitco Play offers, there is only one language available in their site, and that is English. In terms of payment method, Bitcoin is the only method available.
In terms of bonus, this site offers a really warm welcome, because as you make your very first deposit, they can match it with 100% up to 3 BTC; the warmest welcome in all its glory right? In order for you to match the 100% welcome bonus, you must deposit at least 0.5 Bitcoins. If you want to withdraw your bonus, you must first roll over your initial deposit and the bonus amount by a total of five times.
To get started, you just have to press the "join" button on the upper left corner of the site then a box will appear. In that box, you just have to type your username and your email address. After that, click the "join now" button and you can now enjoy their bitcoin games. If you are asking for the password, they have already generated one for you. Just check it out in your email address.
Bitco Play provides an enigmatic and wonderful graphic design. The combination of black and shades of orange added a mysterious character to the site; hence, inviting the player to explore and discover its secrets. More than that, you can already see how great the graphics of their games looked like that is why it will be hard for you to turn away without even trying and playing one of them.
Better than a complete package is definitely the phrase to describe Bitco Play. Want to experience that full package while earning enormous amounts of bitcoins. Know more about Bitco Play!
Related News
Learn about their latest developments, announcements, and new products in the related news articles below.